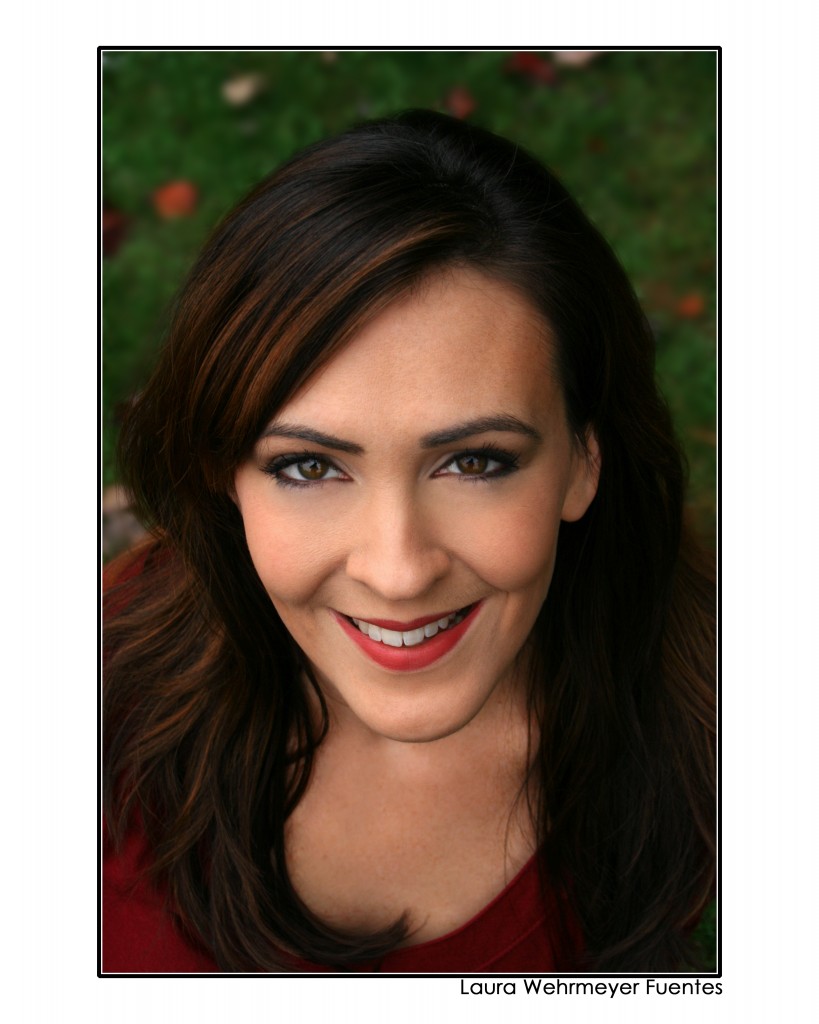 Buy tickets for A Roadkill Opera – world premiere performances
Laura Wehrmeyer (Holly) – "Fuentes is a stand out as the lovely Zerlina…" "Her voice is so clear and her comedy so pointed" -DC Metro Theater Arts. Laura Wehrmeyer is an active performer in opera and musical theatre. DC-area credits include: IN SERIES: Don Giovanni (Zerlina), Gianni Schicchi (Lauretta), Clemenza di Tito (Servilia), Love Potion #1 (Gianetta), WAM (Susanna/Bastienne/ Blondchen), From Shuffle to Showboat (Natasha), Maria La O (Tula), Carmen (Frasquita), Casino Paradise (Doxie). WASHINGTON SAVOYARDS: HMS Pinafore (Josephine), The Zoo (Laetitia). VICTORIAN LYRIC OPERA: Desirée (Desirée), Ruddigore (Rose Maybud), The Gypsy Baron (Arsena). SIGNATURE THEATRE: Les Misérables (swing/ensemble), Anyone Can Whistle in concert (soprano soloist), Tamar and the River workshop (the river). TOBY'S DINNER THEATRE: Phantom of the Opera (Christine). OTHER MUSICAL THEATRE: The Secret Garden (Lily), Sweeney Todd (Johanna), Pirates of Penzance (Mabel). SYMPHONY ORCHESTRA OF ARLINGTON: Tatiana's Letter Scene (Eugene Onegin), SOA Goes Broadway concert. International credits include: INTERNATIONAL GILBERT AND SULLIVAN FESTIVAL (UK): Iolanthe (Phyllis), Patience (ensemble), The Mikado (ensemble). Laura holds a Master's degree in Vocal Performance from Towson University, where she studied with Gran Wilson.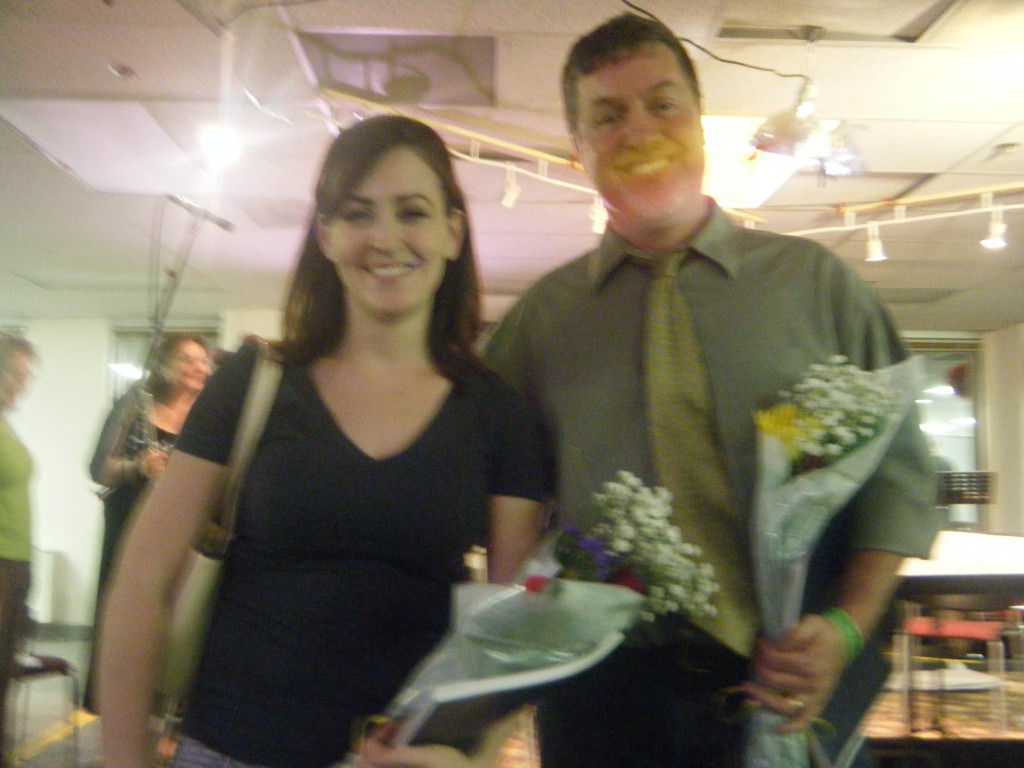 David Timpane (Stephan) – "A Voice to listen for." – Opera News.  A native of the Arlington, Virginia area, David earned a Master of Music degree in Vocal Performance from Manhattan School of Music in 1994. Since graduating, he has performed both nationally and internationally as a soloist in operas and oratorios. He has been featured regularly in performances of Handel's Messiah, Brahms' Requiem, Fauré's Requiem and numerous other oratorios. This past season, David performed as a baritone soloist with the SYMPHONY ORCHESTRA OF NORTHERN VIRGINIA, the REFORMATION FESTIVAL CHOIR, and several other instrumental and vocal ensembles. His operatic repertoire includes Marcello and Schaunard in La Bohème, Silvio in I Pagliacci, Gianni Schicci in Gianni Schicci, Falke in Die Fledermaus and Oreste in Iphigènie en Tauride.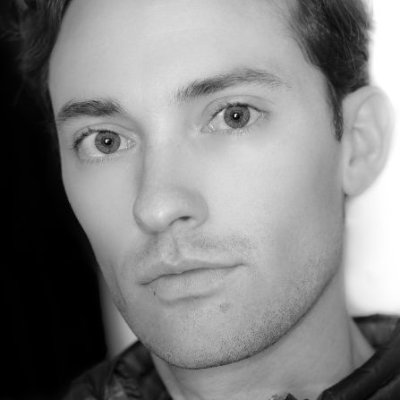 Alan Naylor (Eddie) – 2015 Helen Hayes Award Winner, Best Actor in a Musical – "Alan Naylor cuts a cool figure, tall and lean, and his operatic-quality voice is in fine form" – MD theatre guide.  Alan has performed locally at venues such as: THE KENNEDY CENTER, STRATHMORE, ATLAS, 1ST STAGE, ADVENTURE THEATER, WOLF TRAP, and CREATIVE CAULDRON.  Recent Credits include: Jacques Brel (CREATIVE CAULDRON, Helen Hayes Award); Marius in Les Miserables (MASONIC MEMORIAL THEATER) Dr. Parker in Bat Boy (1ST STAGE, Helen Hayes nomination.).  This fall he created the title role in the new musical  Caps For Sale  at ADVENTURE THEATER and  led the first national tour. This winter he will premiere the role of Percy Shelley in the new musical Monsters of the Villa Diodati at CREATIVE CAULDRON, and will reprise his role of the Peddler in the Off-Broadway run of Caps For Sale.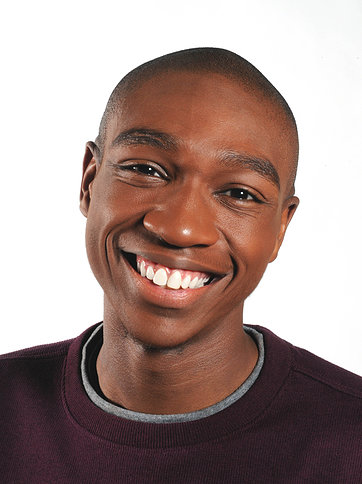 Christopher Dews (Marv) – is a Baltimore/DC based actor always in pursuit of the next challenging role. He has extensive experience in puppetry, stage combat, voiceovers, Commedia Dell'Arte, and fast-paced multi-character acting. Quick witted, high-energy and dedicated to the craft, Christoper seeks to embody strong characters on stage and in film. Christopher fell in love with acting when he performed his first full-length role as Troy Maxson in Fences, wherein he was nominated for Best Actor in a leading role by the Cappies Critics of Baltimore Maryland. After this, Christopher pursued challenging and difficult roles and took on adversity with ease. He was named a Maryland Distinguished Scholar of the Arts Finalist for Acting and, upon entering the Linehan Artists Scholars Program at UMBC, he delved into the craft. While studying acting, Christopher became fascinated with the study of human beings in relation to movement, motivation and character. On stage, Christopher's mission has become to create and portray a completely different human being with realistic needs, wants and desires. In his time at UMBC, he has studied Voice Acting, Commedia Dell'Arte, Political Theater, Modern and Contemporary Theater, Stage Combat, Music and Modern Dance. He has been a part of many productions at his university and seeks to do more in his craft.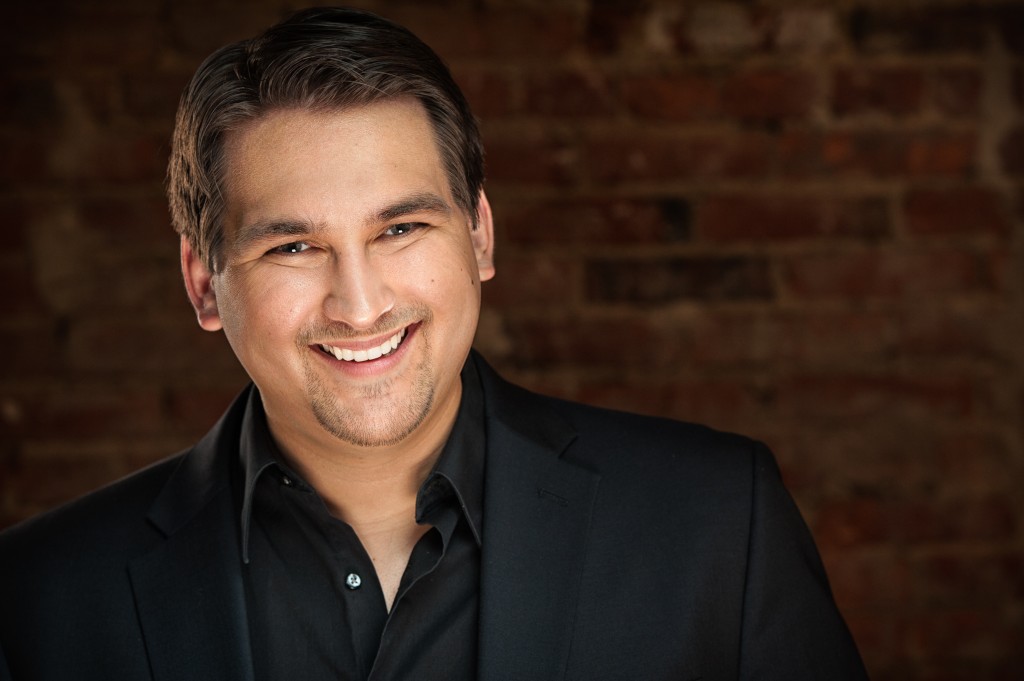 Alex Miletich IV (Dave) – REGIONAL: Convergence Theatre: Bhavi the Avenger (Bill). Clarice Smith Performing Arts Centre: A Child Shall Lead Them: Making the Night of the Hunter (Stanley Cortez), Everything in the Garden (Gilbert), In Time of Roses (Duke of Glouchester). Kennedy Center: An Evening with Barbara Cook (Soloist). Symphony Orchestra of Northern Virginia: Les Miserable (Enjolras). National Portrait Gallery: Measure of Our Lives (Theodore Roosevelt). Faction of Fools: Tales of Courage and Poultry (Capitano). Baltimore Fringe: Nothing (Billy). TRAINING: University of Maryland College Park: B.A. Theatre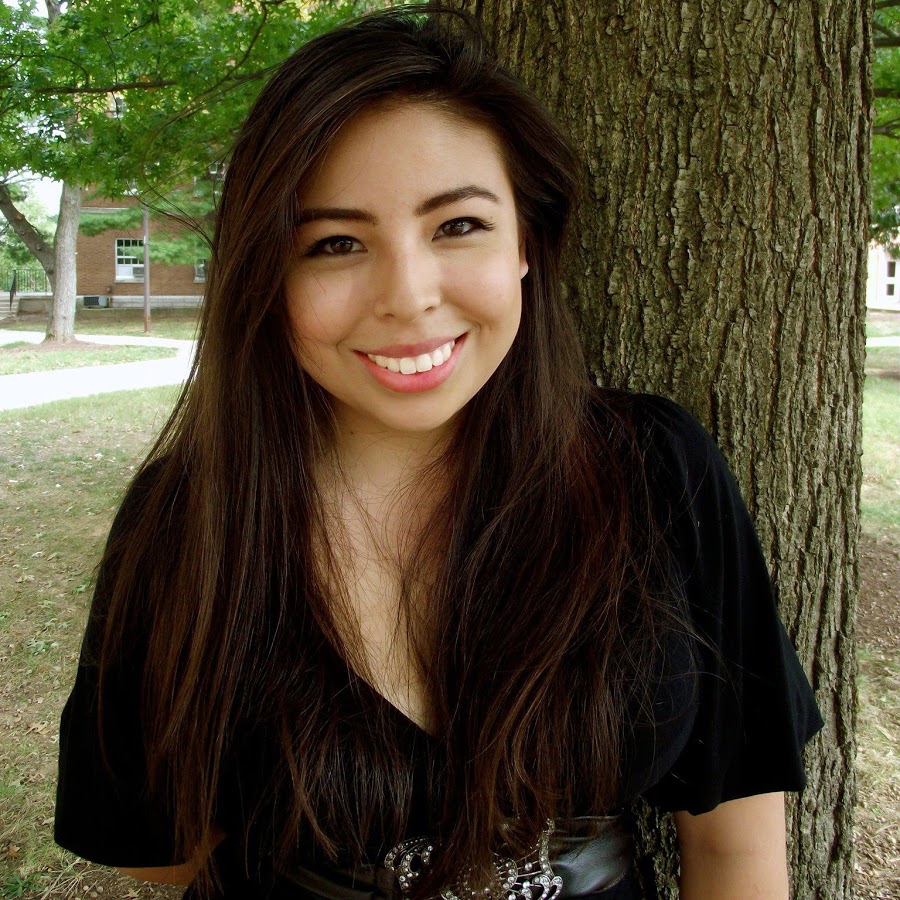 Shaina Martinez (Debby) – graduated from the University of Maryland, majoring in Vocal    Performance and minoring in Italian. As a Director's Scholarship recipient, she studies with Carmen Balthrop and Carlos Cesar Rodriguez. She gained success with her first lead role, Salud, in Manuel de Falla's La Vida Breve, with the Washington Post hailing her as a "muscular, piercing soprano". Other operatic experience includes: La Fille du Regiment (audit/Marie) and Madama Butterfly (Cousin) at the Martina Arroyo Foundation Prelude to Performance 2015, L'epreuve villageoisie (ensemble) with Opera Lafayette, Die Zauberflöte (Second Lady) and Cendrillon (cover/ Prince Charming) at the Siena Opera Festival 2013, Die Zauberflöte (ensemble) and Idomeneo (ensemble) with the Maryland Opera Studio, and an English adaptation of La Clemenza di Tito (ensemble) and several of zarzuela events with The In Series. She was the first undergraduate vocalist to reach the UMSO Concerto Competition Finals in 2013 and was the vocal soloist in DMA Recitals devoted to Brahms and Duparc. She was a soloist in the UMSO performance of Stravinsky's Mass as well as in the UMRO performance of Carmina Burana. She has performed with the Baltimore Symphony Orchestra and National Symphony Orchestra for 6 years under the baton of conductors like Mairin Alsop, Matthew Halls, Christoph Eschenbach, and Helmuth Rilling. She traveled to South Korea with the UMD Chamber Singers, as a soloist for the 10th World Symposium on Choral Music. She also received 2nd place in the Sue Goetz Ross Vocal Competition.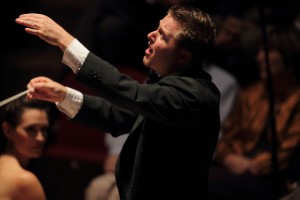 Maestro Jeffrey Sean Dokken is one of today's most exciting and vibrant conductors, composers and tenors. Northern Virginia Magazine wrote, under Maestro Dokken's direction "NOVA has a world-class symphony in the Symphony Orchestra of Northern Virginia." Over the past decade, Dokken has performed all across the United States in some of America's greatest venues including The Kennedy Center, Carnegie Hall, the Marie Collier Baker Theater and many more; and internationally at Teatro Sanchez Aguilar, Teatro Centro Civico Eloy Alfaro, and Teatro Bolivar. From 2012-2014, Maestro Dokken has had the distinct honor of conducting at the White House in Washington D.C. as part of Holidays at the White House.
In addition to being the Music Director and Conductor of the Symphony Orchestra of Northern Virginia (SONOVA), Maestro Dokken is also the Music Director of CoroAllegro in Wilmington, Delaware, Delaware's preeminent chamber choir. Dokken has recently been guest conductor with the Orquesta Sínfonica de Guayaquil, Loja Symphony Orchestra, Opera Guild of Northern Virginia, American University, The Washington Men's Camerata, The Reformation Festival Choir, and Patrick Lundy and the Ministers of Music. In December 2013 and 2014, Maestro Dokken returned to the Kennedy Center to conduct a combined choir of 250 voices in a performance of Handel's Messiah.
After earning his degree in vocal performance from the University of Redlands School of Music, Dokken pursued graduate degrees in music education and conducting at California Lutheran University and Shenandoah Conservatory, respectively. Maestro Dokken has studied conducting with Dr. Steven Cooksey and Jeffrey H. Rickard; euphonium and trombone with Dr. Phil Keen; piano with Dr. Angelica Prodan and voice with Mrs. Patricia Gee and Dr. Anthony Zwerdling.
In addition to being an accomplished conductor and composer, Maestro Dokken is in high demand as a vocalist. As a singer, Dokken has performed with innumerable world-class soloists, including Andrea Boccelli, Kelli O'Hara, Brian D'Arcy James and David Archuletta, among others. Dokken has performed as a vocal soloist throughout the country with various instrumental and choral ensembles, including recent performances with the Kennedy Center Opera House Orchestra and St. Marie's Choral Arts. In August 2014, Dokken performed a solo Broadway recital at Lenna Hall in New York, accompanied by renowned musician Jeanne Kelly. In October 2015 and May 2015 Dokken performed a series of acclaimed duet concerts in California and Virginia with South America's finest pianist, Juan Carlos Escudero.
Dokken has composed for, conducted and performed on a number of opera, classical and musical theatre CD's and DVD's. Most recently, he conducted and sang the tenor role on Stephan Parker's 2013 adaptation of Ferdinando Paer's classic opera Leonora, released commercially in July 2013. Currently, Dokken is working with Naxos/Parma on a new recording of composer Brian Wilbur Grundstrom's symphonic and operatic works. Additionally, Dokken is the Musical Consultant and Composer in Residence for the largest health care corporation in America, Kaiser Permanente.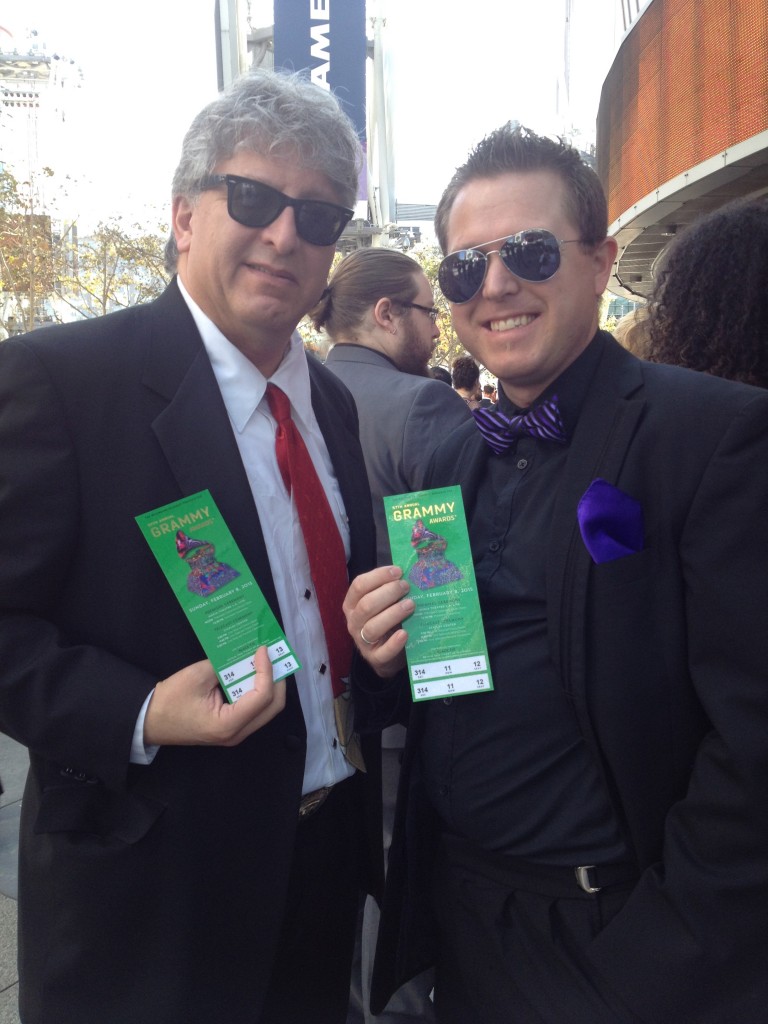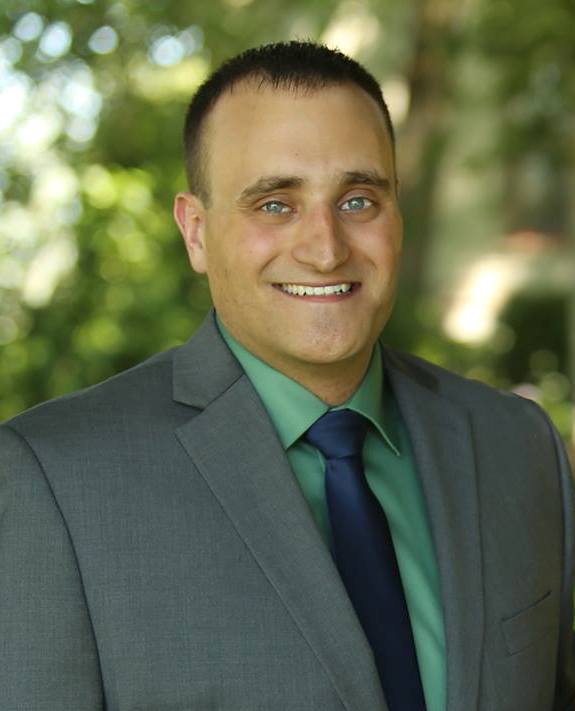 Michael Thompson – Trumpet & Flugelhorn – is the Associate Conductor and Principal Trumpet of the Symphony Orchestra of Northern Virginia. He attended GRAMMY Award-winning South Salem High School in Salem, Oregon where he was a member of the Wind Ensemble, Full Orchestra, and Jazz Band and the recipient of the John Philip Sousa and Louis Armstrong awards. Michael studied trumpet performance and music at the University of Oregon and was the trumpet section leader of the Oregon Symphonic Band and all Oregon Athletic Bands and the musical director of the Green Garter Band. Michael was a member of the original orchestra for A Roadkill Opera and has also played in productions of Les Misérables, Into the Woods, and The Music Man. Besides the original recording of A Roadkill Opera, Michael has recorded with the Oregon Marching Band, Green Garter Band, and St. Paul's Episcopal Church in Salem, Oregon, and can be also be found on numerous live recordings and in the introduction to EA Sport's NCAA March Madness 2004.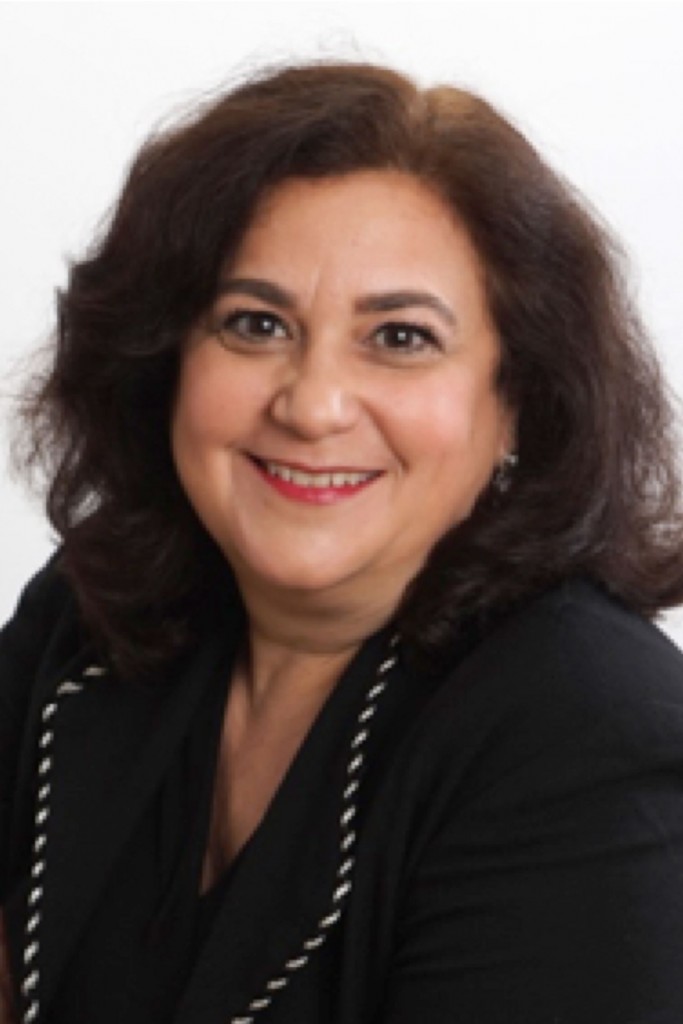 Martine Micozzi – Flute – originally hails from Los Angeles where she started her foray into music while in elementary school. While not a music major and pursuing music as a hobby, she enjoyed performing with the Solar Winds Woodwind quintet in L.A. and has performed internationally at venues including the Dorothy Chandler Pavilion, the Hollywood Bowl, Meyerhoff Hall, the Strathmore Center, and La Madeleine in Paris. Martine participated in the Los Angeles Philharmonic's Corwin Master Class and Ransom Wilson's Master Class in Italy. While in Paris, she founded, managed, and     performed as Principal flutist of the orchestra of the Paris Choral Society. Upon her return to the U.S., she has participated in summer academies and performed with the Baltimore Symphony Orchestra. Martine presently performs with the Symphony Orchestra of Northern Virginia.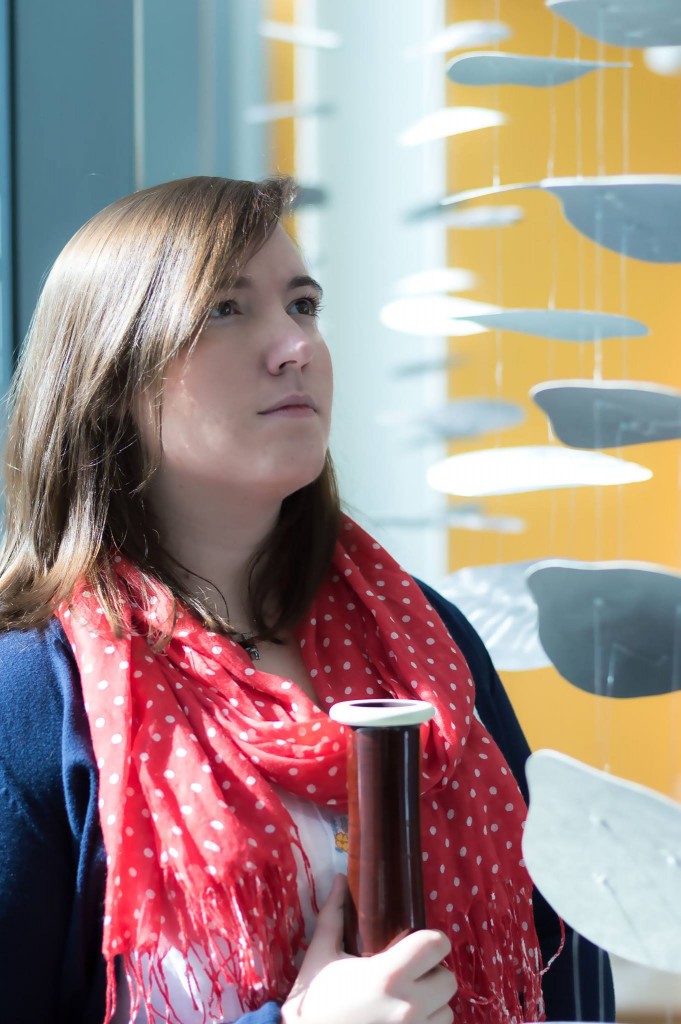 Whitney Miller – Bassoon – was born in Anchorage, Alaska, and raised primarily in Dumfries, Virginia. She graduated from James Madison University in 2012 with a Bachelor's in Music Industry, concentrated in the recording arts, and from Western Michigan University in 2014 with a Master's in Bassoon Performance. Her career as a bassoonist has led to international performances in Canada, Mexico, and across Europe, and with legendary musicians, such as the band KANSAS and under the direction of the Detroit Symphony Orchestra's music director Leonard Slatkin. Combining her love with performance and for sharing that with young people, she is currently pursuing her initial Virginia teacher certification, with the goal of becoming an elementary music educator in mind. She is currently employed as a substitute teacher for Prince William County Schools. When she's not working, performing with the Symphony Orchestra of Northern Virginia, or making reeds, she can be found reading, spending time with her family, or getting in one last bike ride before it becomes too cold to do so.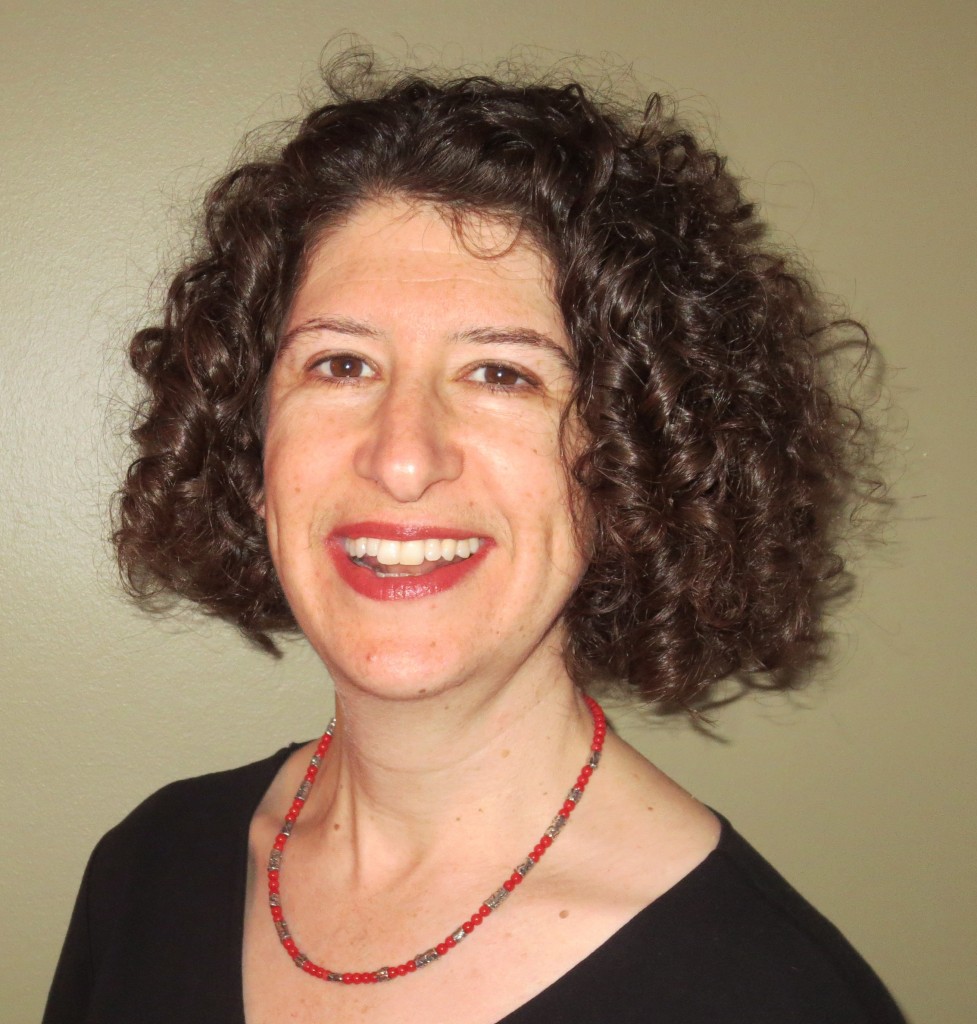 Deborah Albert – Clarinet – Debbie plays with the Symphony Orchestra of Northern Virginia.  Locally, she has also played with the Capital Wind Symphony and the Arlington Concert Orchestra.  In a past life in Albany, New York, she played with the SUNY/Community Orchestra and in the pit orchestra for Opera Excelsior performances of The Magic Flute and Cavalleria Rusti-cana, where she discovered a love for opera she didn't know she had.  During the day, she is an urban planner in Arlington.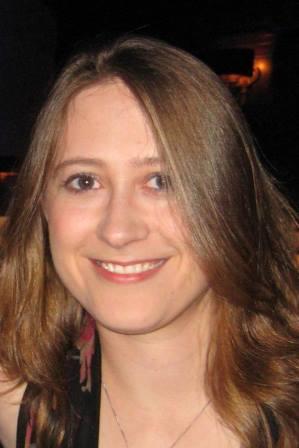 Tanya Whisnant – Violin – started studying violin at age 4, and quickly discovered a preference for ensemble playing.  During her school years she formed a quartet (Dalibor Strings), joined Yale University's Saybrook Orchestra, and played in the pit orchestra for   Yale's Gilbert & Sullivan Society and student         opera group, among others.  After moving to the DC area Tanya was pleased to join the Symphony Orchestra of Northern Virginia (Sonova), and still enjoys finding opportunities to play with new ensembles.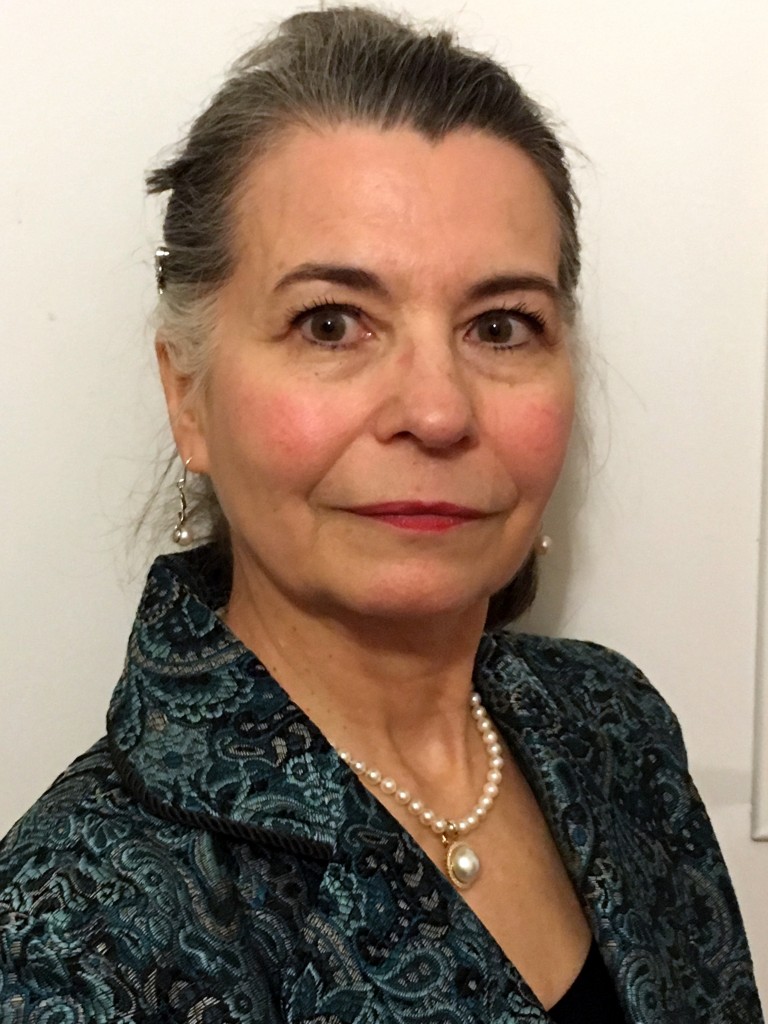 Jeanne Trahan Faubell – Violin – currently plays with The McLean Symphony and with Symphony Orchestra of Northern Virginia (SONOVA), and has played in other musical ensembles previously. She has also performed as a singer/actor in roles ranging from opera and operetta to musical theater to straight theater. Ms. Faubell recently retired from a career as a law library director and is the mother of two fantastic young adults.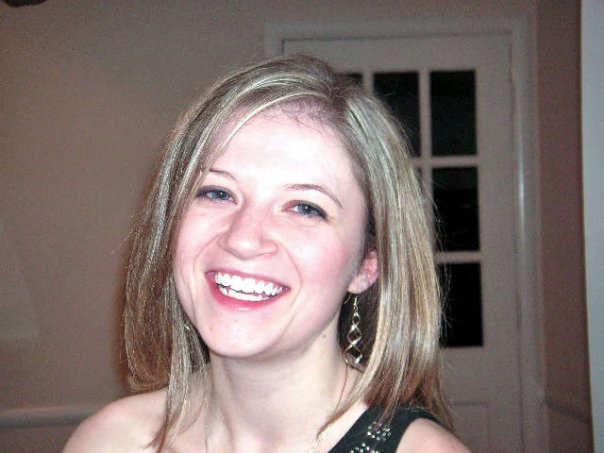 Val Rauch – Viola – is from the Pittsburgh, Pennsylvania area. She earned a B.M. in music   education from James Madison University and a M.Ed. in school technology from George Mason University. She has been teaching orchestra for Fairfax County Public Schools since 2006. Val has performed with The McLean Symphony, The Reston Community Orchestra, the Vino Trio, and is currently principal violist of the Symphony Orchestra of Northern Virginia. She has enjoyed performing A Roadkill Opera!  Val resides in Reston, VA with her husband, Robert.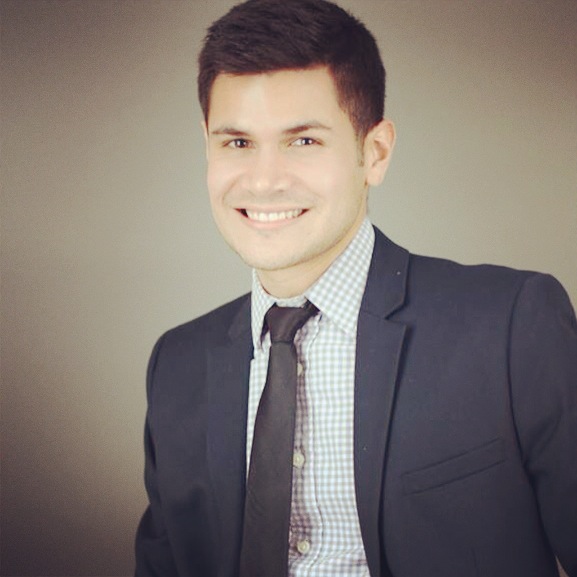 Jorge Alvarez – Cello – is an accomplished cellist and holds a B.A. in music with a concentration in cello performance from Shepherd University. While at Shepherd, Alvarez received the Friend of Music scholarship with the Two River Chamber Orchestra and performed at the Honors Band recital in 2009-2010. He also sang as a baritone in the Masterworks Chorale, played the saxophone in marching band, and participated in the pit of several musicals such as Big River, Sweeney Tood, Guys and Dolls, and others.   
Throughout his music career, Alvarez has received cello instructions from various teachers, among them are his first cello instructor Katiuska Yuztiz, from Venezuela, Taylor Cruz Almao from Piedmont School of Music, Camilo Perez from Winchester, Virginia, Dr. Shaw from Shenandoah University, and former cello instructor Stephen Czarkowski, from Shepherd University.
Jorge currently plays with the Washington Philharmonic Association of Alexandria, Virginia, and the Symphony Orchestra of Northern Virginia.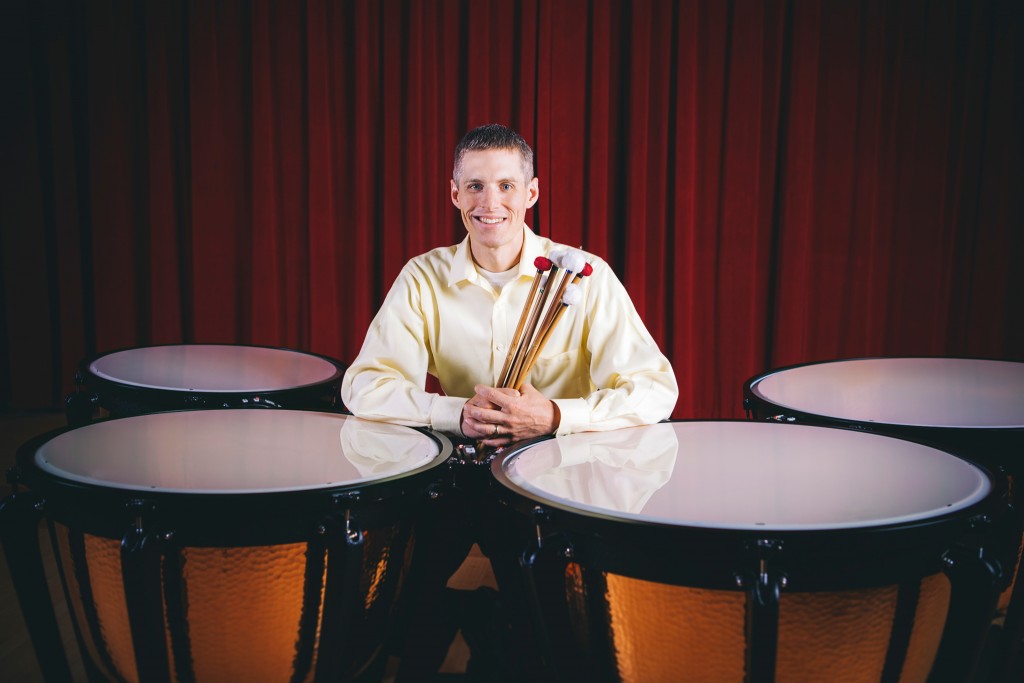 Dr. David Constantine – Timpani –a native Oregonian, is currently a percussionist with a prominent United States military ensemble. His prior positions include: Percussionist & Assistant Principal Timpanist of the Syracuse Symphony Orchestra, Principal Timpanist of the Columbus Indiana Philharmonic, Principal Timpanist of the Terre Haute Symphony Orchestra, and Percussionist with the Owensboro Symphony Orchestra. He has also performed with the Eugene and Indianapolis Symphony Orchestras and under the batons of Kazuyoshi Akiyama, Marin Alsop, Jack Everly, Giancarlo Guerrero, Miguel Harth-Bedoya, Daniel Hege, Kevin Noe, James Paul, Murry Sidlin, Ron Spigelman, Leonard Slatkin, Stephen Smith, John Williams, and Gerhardt Zimmerman.
In addition to his orchestral playing, Dr. Constantine is a prolific solo and chamber percussionist. He has been awarded top prizes in international competition both in the United States and Western Europe. As a solo timpanist he has premiered works by Heinz Holliger and Gilles Schuehmacher. As a chamber performer he has taken part in the premiere performances of David Crumb's "Hearing Bells" and David Johnson's "The Oregon Variations", both in 2005. Mr. Constantine can be heard with the Oregon Percussion Ensemble in a performance of Meyer Kupferman's "Percussion Symphony" on Soundspells records.
As an educator, Dr. Constantine teaches percussion at the College of Southern Maryland, and is Caption Head of marching percussion at Emporia State University in Emporia, Kansas. Most recently, David served on the faculty of the 2011 Ithaca Summer Music Academy. He was previously an Associate Instructor of Percussion at the Indiana University Jacobs School of Music in Bloomington, Indiana. He regularly teaches percussion camps, masterclasses, and is in high demand as a clinician at public schools and universities nationwide.
Dr. Constantine holds a Doctor of Music degree in Percussion Performance from Indiana University. He received his Masters and Bachelors degrees from the University of Oregon where he was the drummer of the elite Green Garter Band, an audition only, full-tuition scholarship band who performed nationwide. His primary teachers include Charles Dowd, John Tafoya, Anthony Cirone, Gerald Carlyss, Kevin Bobo, Steve Houghton, and Michael Spiro.
David is proud to be a performing artist and clinician for Innovative Percussion, Evans, Sabian and Yamaha.
Christina L. Giles – Lighting Designer & Technical Director – earned her BA in Communication Studies from Austin College and her MFA in Technical Lighting Design from the University of Illinois at Urbana-Champaign. Her design repertoire includes lighting for dramatic and musical theater, opera, dance and orchestral, with recent work including productions of Symphonic Tap, Les Miserables, Star Wars, and the Annual Holiday Concert  along with the upcoming Symphonic Magic with Landon Swank for the SYMPHONY ORCHESTRA OF NORTHERN VIRGINIA. She also designed workshop productions and the NELSON RODRIGUES FESTIVAL staged readings for SPOOKY ACTION THEATER.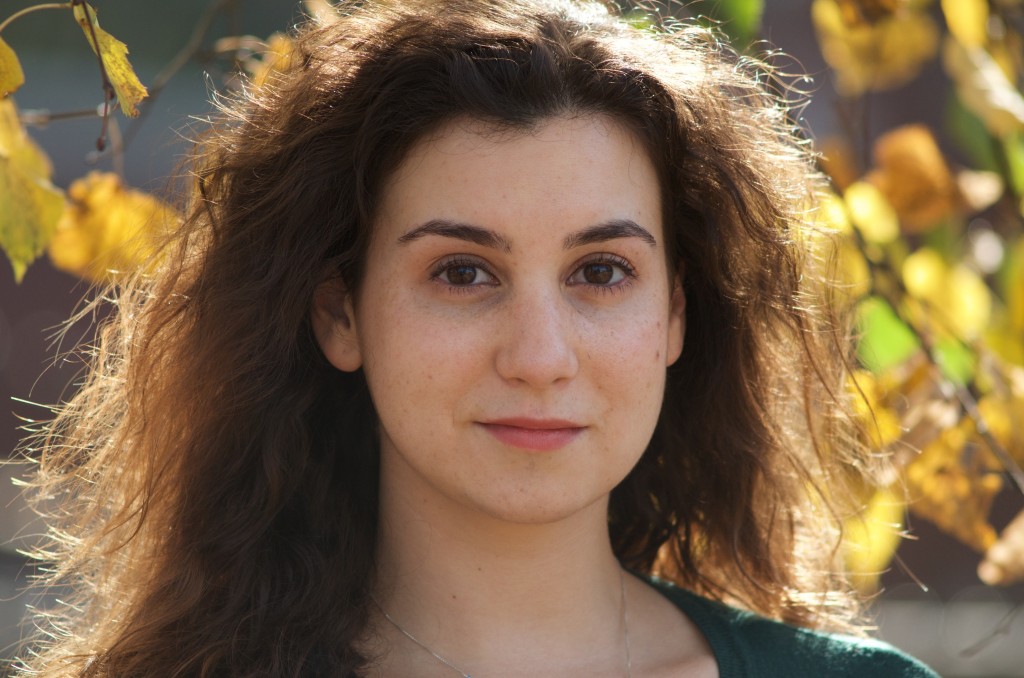 Michal H. Kaufer, Esq – Production & Stage Manager – Last season, Michal was the stage manager for the SYMPHONY ORCHESTRA OF NORTHERN VIRGINIA's Les Misérables. Past productions include Beethoven's Symphony No. 9-Choral, Così fan tutte in One Hour, Orfeo ed Euridice in One Hour, and Albert Herring in One Hour with PALM BEACH OPERA. Michal was the stage manager for Happy Days, The Spoken Word, and I Become a Guitar with the KITCHEN THEATRE COMPANY in New York. She has also worked in various capacities behind the scenes for QUANTUM ENTERTAINMENT productions as stage manager and crew on productions such as Little Shop of Horrors, The Rocky Horror Picture Show, Hair, and Closer. While earning her J.D./M.A. from the American University Washington College of Law, Michal served as the producer, production manager, and stage manager for the AMERICAN UNIVERSITY LAW REVUE, which produced student written and directed musicals.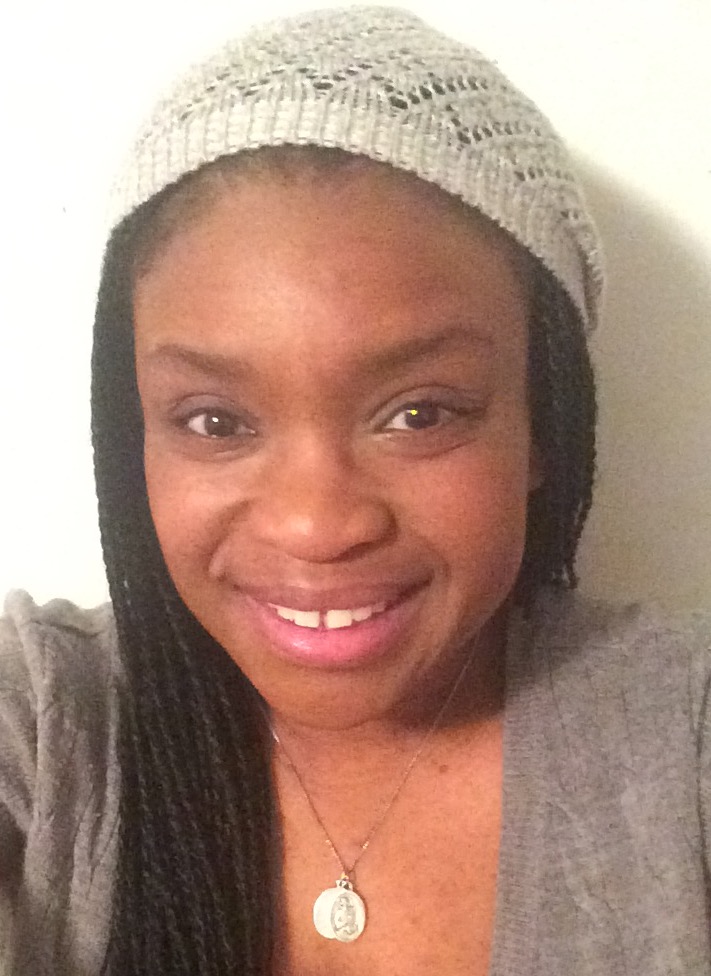 Brooke Coleman – House Manager – When Brooke isn't spending time in the theater, she's on the field with Baltimore's Marching Ravens, collecting old cookbooks, and generally being an interesting person.  She has worked backstage on a number of productions as Assistant Stage Manager, Light Board Operator, and other BOH duties.  Her credits include Les Miserables (Lighting),  A Streetcar Named Desire (Properties Mistress), West Side Story (ASM), Betrayal and many more.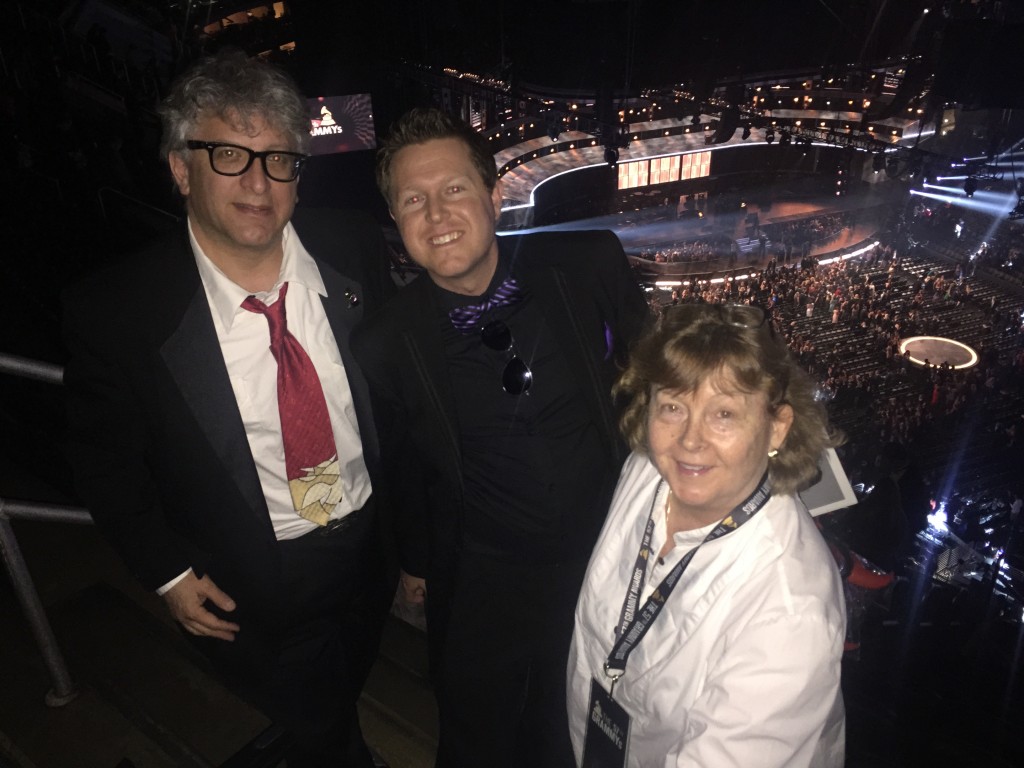 DJ Choupin – Box Office Manager & Merchandising Director – graduated from Fashion Institute of Technology in New York City. She worked in retail management at Alexander's in New York, at Williams-Sonoma in New Jersey, at other gourmet shops in Nashville, and numerous restaurant jobs in Jackson Hole including La Llama, the Blue Lion, and the bar at Dornan's. Remarkably, she was the box office manager for Roadkill Live!!! in its eight week run at the Silver Dollar Bar at the Wort Hotel in 1988 and is reprising that responsibility for the world premiere performances of A Roadkill Opera at the Mead Theatre Lab at Flashpoint in Washington, DC, in January 2016. DJ's photographs have been exhibited at Artomatic 2007, 2008, 2009, 2012 & 2015; the National Maritime Heritage Foundation; and Artomatic@ Frederick 2011 & 2013. Her photographs are also featured on the back covers of the sheet music published for A Roadkill Opera in 2013 and in this 2016 libretto. See more of her work at djchoupin.com.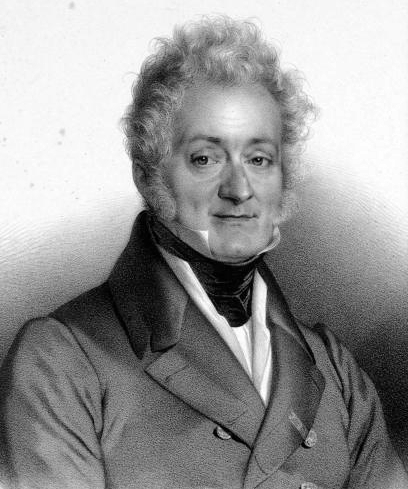 Ferdinando Paer – Composer – was active in Parma, Venice, Vienna, Dresden, and Paris. He wrote 55 operas. Leonora, the first act from which the score for A Roadkill Opera was derived, has only been commercially released twice—by Peter Maag, first in a live radio recording and secondly in a 3 disc boxed set. Maag's studio recording of Paer's Leonora was issued on CD for the first time in February 2013 and A Roadkill Opera was issued on CD on July 4, 2013.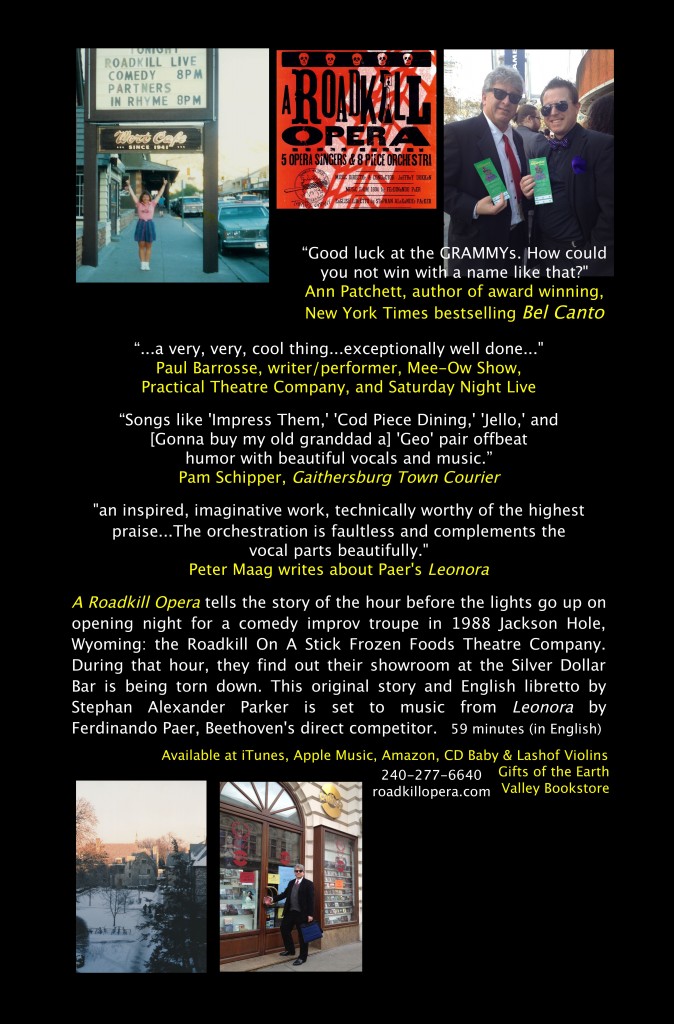 Stephan Alexander Parker – Librettist – worked as a bus driver, whitewater rafting guide, front desk clerk, technical writer, research manager, and light and sound man in Nashville, Branson, Chicago, Orlando, Jackson Hole, New Jersey, and Washington DC. He now lives in the old railroad town of Gaithersburg, Maryland, with photographer DJ Choupin. He is currently working on The Annotated Roadkill Opera. Or his show business memoir, I Rode With Ben Johnson. No, probably the opera thing.