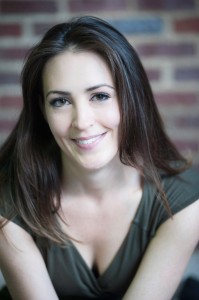 Laura Wehrmeyer (Holly)
Laura Wehrmeyer (Holly) is an active performer in opera and musical theatre. DC-area credits include: IN SERIES: Gianni Schicchi (Lauretta), Clemenza di Tito (Servilia), Love Potion #1 (Gianetta), WAM (Susanna/Bastienne/Blondchen), From Shuffle to Showboat (Natasha), Maria La O (Tula), Carmen (Frasquita), Noel and Cole (Norah), Casino Paradise (Doxie). WASHINGTON SAVOYARDS: HMS Pinafore (Josephine), The Zoo (Laetitia). VICTORIAN LYRIC OPERA: Desirée (Desirée), Ruddigore (Rose Maybud), The Gypsy Baron (Arsena). SIGNATURE THEATRE: Les Misérables (swing/ensemble), Anyone Can Whistle in concert (soprano soloist/ensemble), Tamar and the River workshop (the river). TOBY'S DINNER THEATRE: Phantom of the Opera (Christine). OTHER MUSICAL THEATRE: The Secret Garden (Lily), Sweeney Todd (Johanna), Pirates of Penzance (Mabel). SYMPHONY ORCHESTRA OF ARLINGTON: Tatiana's Letter Scene (Eugene Onegin), SOA Goes Broadway concert. International credits include: INTERNATIONAL GILBERT AND SULLIVAN FESTIVAL (UK): Iolanthe (Phyllis), Patience (ensemble), The Mikado (ensemble). Laura is the soprano soloist at St. John's Norwood Parish, where she recently appeared as the Evangelist in the Heinrich Schütz St. John Passion. She holds a Master's degree in Vocal Performance from Towson University, where she studied with Gran Wilson.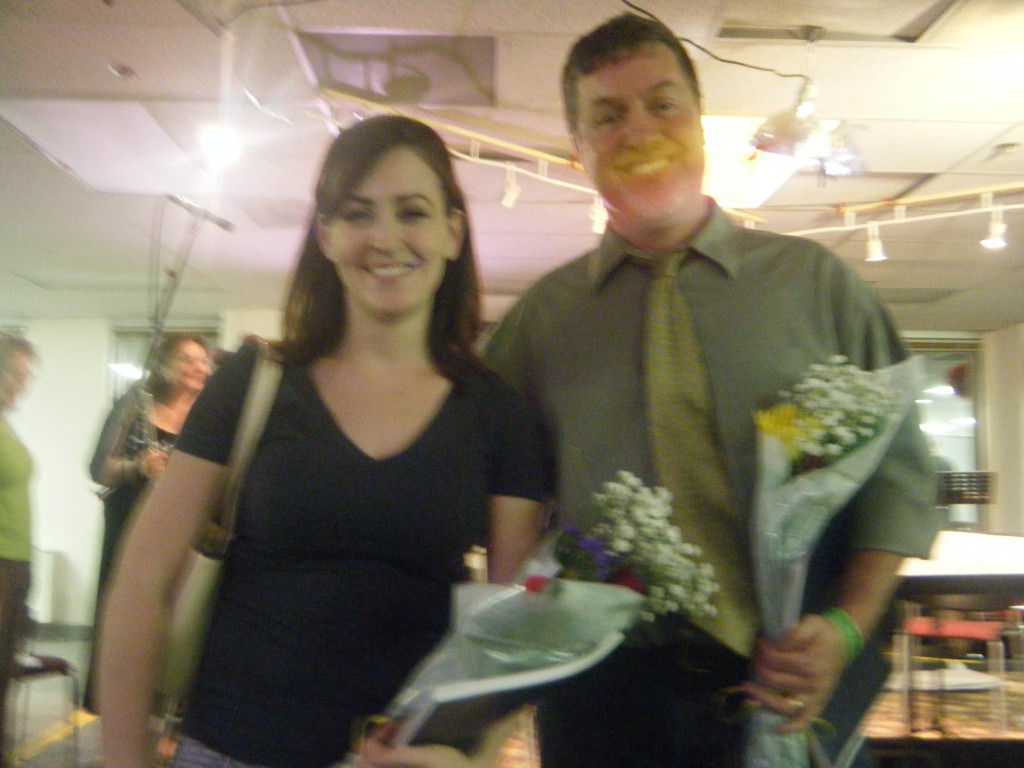 David Timpane (Stephan), a native of Arlington, VA area, earned a Master of Music degree in Vocal Performance from Manhattan School of Music in 1994. Since graduating, he has performed both nationally and internationally as a soloist in operas and oratorios. He has been featured regularly in performances of Handel's Messiah, Brahms' Requiem, Fauré's Requiem and numerous other oratorios. His operatic repertoire includes Marcello and Schaunard in La Bohème, Silvio in I Pagliacci, Gianni Schicci in Gianni Schicci, Falke in Die Fledermaus and Oreste in Iphigènie en Tauride. David was named "a voice to listen for" by Opera News.
Krista Monique McClellan (Debby) is a Brazilian-American lyric soprano from Washington, DC. She has performed leading roles including Dido (Dido & Aeneas); Donna Anna (Don Giovanni); Lucy (The Telephone) and Giulietta (Les Contes d'Hoffmann). Recently, she performed at the Embassy of Germany in Washington, DC as part of the Emerging Singers Program of the Wagner Society of Washington. She is a frequent recitalist and has performed numerous concerts throughout the United States and Brazil.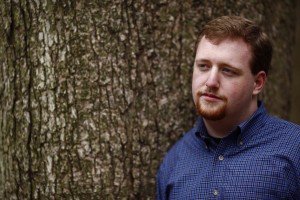 Andrew Webster (Eddie), baritone, is an undergraduate student at James Madison University where he is currently pursuing degrees in both Vocal Performance and Business. He has appeared in a number of productions, including the roles of Peter in Humperdinck's Hänsel und Gretel, Aeneas in Purcell's Dido and Aeneas, and Captain Von Trapp in The Sound of Music. Andrew is currently in the studio of Professor David Newman.
George Spelvin (Marvin) has an extensive biography on Wikipedia, the free encyclopedia.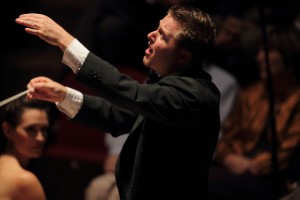 Jeffrey Sean Dokken (Music Director and Conductor; Timpani; Dave).
Maestro Dokken is one of today's most exciting and vibrant conductors, composers, and musicians. Over the past decade Jeff has performed all across the United States, and in some of America's greatest venues including the Kennedy Center and Carnegie Hall. In December 2011, Dokken had the distinct pleasure of conducting at the White House in Washington, DC. In May 2012, Jeff had the incredible opportunity to conduct tenor Jackson Caesar in concert with one of the world's leading gospel choirs, Patrick Lundy and the Ministers of Music. During 2013, Jeff will be conducting across the United States and in South America with the Symphony Orchestra of Arlington and as a guest conductor of many leading orchestras, soloists, and choirs. In addition to composing, conducting, and performing on opera, classical and musical theatre CDs and DVDs, Jeff is the musical consultant for the largest health care corporation in America, Kaiser Permanente. Dokken maintains a private voice and piano studio and is active as an educator and adjudicator.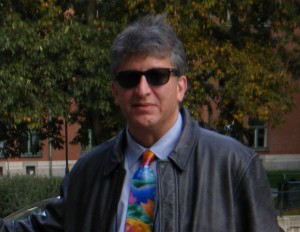 Stephan Alexander Parker (Librettist; Hammer, 2×4, Cymbal) began his professional writing career when he noticed that Magic Industries, Inc., publisher of The Magic Magazine, had relocated their business offices to Nashville; he talked his way into a job filling mail orders and ended up writing catalogue descriptions. Within two years, he was shifting inventory between stores and making deliveries for Mills Bookstores. He had plenty of opportunities to gather material directly and through stories he heard while working as a bus driver, whitewater rafting guide, front desk clerk, technical writer, research manager, and light and sound man. After stints in Nashville, Branson, Chicago, Orlando, Jackson Hole, New Jersey, and Washington DC, he now lives in the old railroad town of Gaithersburg, Maryland, with photographer DJ Choupin. He is currently working on The Annotated Roadkill Opera. Or his show business memoir, I Rode With Ben Johnson. No, probably the opera thing.
Ferdinando Paer (Composer) was active in Vienna, Dresden, and Paris. He wrote dozens of operas. Leonora, the first act from which the score for A Roadkill Opera was derived, has only been commercially recorded once. Paer's Leonora was issued on CD for the first time in February 2013.
The Orchestra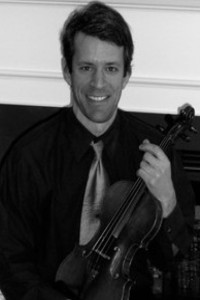 Frank Peracchia (Violin I) has been performing as an orchestral and chamber musician since graduating from the Cleveland Institute of Music in 1992. He was a founding member of the Del Sol String Quartet in San Francisco, CA from 1992-1995 and second violinist with the Sausalito String Quartet from 1995 to 1998. The Sausalito went on to win top prizes in both the Fischoff and Coleman National Chamber Music Competitions. He is indebted to all of the wonderful instructors in his training: the Suzuki Method with Joyce Dumm and Virginia Wensel in Penfield, NY; Orchestral training with John Turner, Howard Weiss and Carl Topilow in Rochester, NY and Cleveland, OH; Studio instruction from Oliver Steiner, Paul Statsky, James Stern, David Updegraff and Donald Weilerstein from the Eastman School of Music and the Cleveland Institute of Music. Frank is proud father of two wonderful boys, cellist Camillo, age 10 and violinist Giovanni, age 8.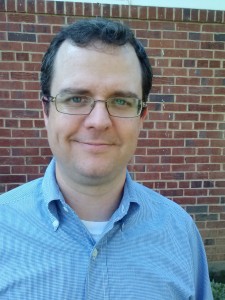 Ian Ross (Violin II) Born into a musical family, Ian Ross began studying violin at age 6. Over the past two decades, he has performed with numerous American orchestras, including the Binghamton Philharmonic, Catskill Symphony, Tri-Cities Opera Orchestra, Binghamton University Symphony, Brevard Music Center Orchestra, Maryland Symphony Orchestra, Two Rivers Chamber Orchestra, Prince George's Philharmonic, Washington Sinfonietta, and the Avanti Orchestra. While living in Germany from 2007-2010, he performed with the Sinfonie Orchester TonArt of Heidelberg. He currently resides in Falls Church, VA, with his wife Colleen, and children Liam and Cecilia.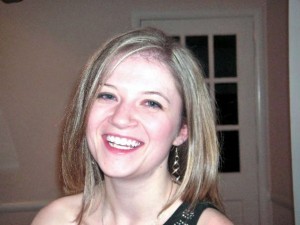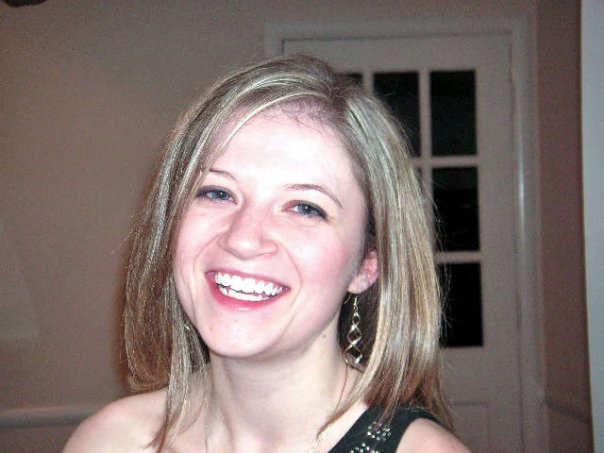 Val Rauch (Viola) is a violist from the Pittsburgh, PA area. She graduated from James Madison University with a degree in Music Education and is pursuing a degree in school technology at George Mason University. She is currently an orchestra teacher for Fairfax County Public Schools. Val has performed with the Symphony Orchestra of Arlington, The McLean Symphony, The Reston Community Orchestra, and the Vino Trio. She has enjoyed recording A Roadkill Opera!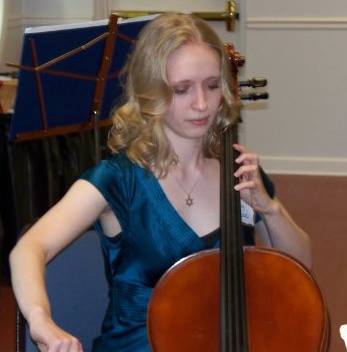 Kathy Augustine (Cello) has studied a cello for the past sixteen years. She attended at James Madison University with Carl Donakowski where she received a Bachelors of Music, and was inducted into the music honor society Pi Kappa Lambda. While there she became the first cellist to minor in jazz. She has studied privately with jazz/fusion cellist Erik Friedlander, principal bassist with the Marine Band "The President's Own" Glenn Dewey, and freelance cellist Jennene Estes. She spent a summer abroad studying jazz in Montreal, Quebec. She debuted her composition Ice with the Woodbridge Dance Academy. She has taught master classes in Fairfax County Public Schools. She currently is the Orchestra Director at Edgar Allen Poe Middle School in Annandale, Virginia, as well as teaching students in her own studio. She performs across the Northern Virginia area with her group the Vino Trio, is the principal cellist for the Symphony Orchestra of Arlington, and is in the cello section of the McLean Symphony.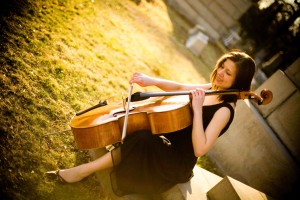 Natalie Spehar (Cello). An accomplished classical, rock, and folk cellist, Natalie has performed as a member of several ensembles, including most recently the Élan Duo (with Doug O'Connor, saxophone), the Great Noise Ensemble, the Low End String Quartet and the Washington, D.C. based cello rock ensemble, Primitivity. With a strong interest in contemporary music, Natalie has enjoyed mastering and premiering new and experimental works for cello, including several recent projects with live electronics and tape. Natalie has performed as a soloist with Graham Reynolds in The Kennedy Center's presentation of The Difference Engine, with the University of Maryland Percussion Ensemble, and with the Canton Symphony Orchestra, and has presented world premiere performances in venues including Ravinia, Severance Hall, and the National Gallery of Art. Natalie holds a Bachelor of Music degree in Cello Performance as well as a Certificate in Arts Leadership from Eastman School of Music, where she studied with Alan Harris. An avid supporter of music outreach, Natalie has recently served as an Arts & Learning Intern for Young Audiences, Inc., an educator with Music For Life, and a performing member of the MacDowell Music Club, all national organizations dedicated to encouraging and providing community music education. She currently resides in the Washington, D.C. metropolitan area, and looks forward to the upcoming season, in which she will present several solo cello premieres in the Washington, D.C., Ohio, and New York City areas, as well as record her solo debut CD.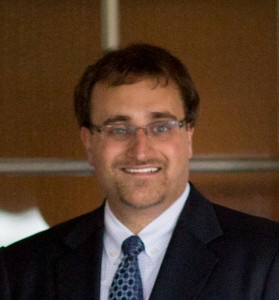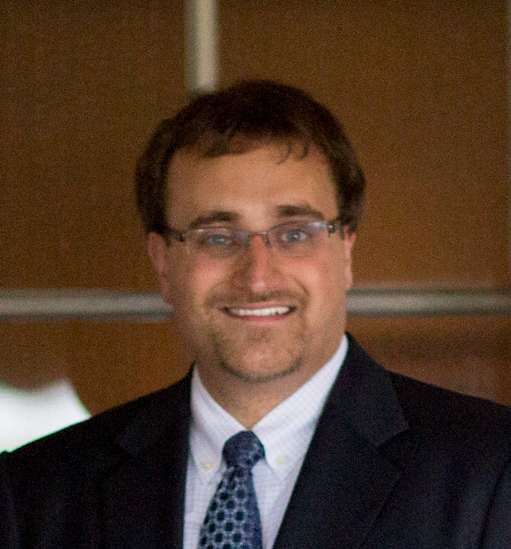 Michael Thompson (Trumpet, Flugelhorn) is Principal Trumpet of the Symphony Orchestra of Arlington. He attended Grammy-winning South Salem High School in Salem, Oregon where he was a member of the Wind Ensemble, Full Orchestra, and Jazz Band and the recipient of the John Philip Sousa and Louis Armstrong awards. Michael studied trumpet at the University of Oregon and was the trumpet section leader of the Oregon Marching Band and the musical director of the Green Garter Band. A Roadkill Opera is Michael's first opera, but he has also played in productions of Into the Woods and The Music Man. Michael has recorded multiple CDs with the Oregon Marching Band, Green Garter Band, and St. Paul's Episcopal Church in Salem, OR and can be also found on numerous live recordings and in the introduction to EA Sport's NCAA March Madness 2004.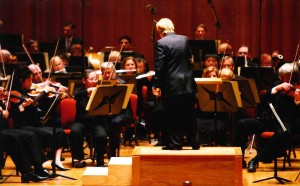 Martine Micozzi (Flute) originally hails from Los Angeles where she started her foray into music while in elementary school. While not a music major and pursuing music as a hobby, she enjoyed performing with the Solar Winds Woodwind quintet in L.A. and has performed internationally at venues including the Dorothy Chandler Pavilion, the Hollywood Bowl, Meyerhoff Hall, the Strathmore Center, and La Madeleine in Paris. Martine participated in the Los Angeles Philharmonic's Corwin Master Class and Ransom Wilson's Master Class in Italy. While in Paris, she founded, managed, and performed as Principal flutist of the orchestra of the Paris Choral Society. Upon her return to the U.S., she has participated in summer academies and performed with the Baltimore Symphony Orchestra. Martine presently performs with and serves on the Board of Directors for the Symphony Orchestra of Arlington, Virginia.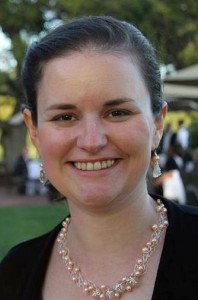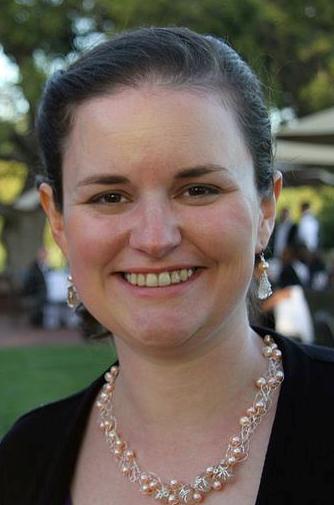 Sarah Robinson (Bassoon) is Principal Bassoon with the Symphony Orchestra of Arlington. She desired to play bassoon even before her hands were big enough to cover the keys. Eventually, she prevailed and has been playing for nearly two decades. Along her musical path, she received honors for NC All-District Band, NC Regional Orchestra, and the John Phillip Sousa Award, in addition to studying contrabassoon in her spare time. Sarah graduated from Avery County High School and Davidson College (BA, Russian Studies). Her thesis was a continuation of her love of music: studying the influence of Tchaikovsky's operas on Soviet cultural policy and vice versa. Currently, she is working in the arts in Washington, DC, while working towards her MA in Arts Management, with a concentration in International Arts Management. She's enjoyed having the experience working with such a wonderful creative team!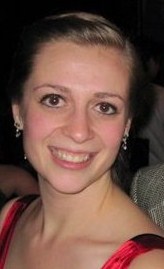 Jeannine Altavilla (Clarinet) was delighted to play in the debut workshop performance and recording of A Roadkill Opera. Jeannine began her instrumental journey on piano at a young age, and added clarinet in middle school. She was a music junkie at Arlington High School in LaGrangeville, New York, playing in many school and community groups, including a tour with American Music Abroad through Europe. While at Cornell University, Jeannine was a member of CUWinds, performing on campus, as well as traveling and performing on service learning trips to Costa Rica and Philadelphia, Pennsylvania. Jeannine was excited to join them again as an alumna when the group traveled for a service learning trip in Washington, DC. Jeannine currently lives in Arlington, Virginia and enjoys that she has kept music performance in her life.