What a great conference!
Like any first-time attendee, I was a little nervous and a bit intimidated at the prospect, but all that went away as soon as I arrived. CD Baby's DIY Musicians Conference 2017 registration staff were kind enough to confirm the translations for the ideograms on the promotional chopsticks for A Roadkill Opera DIY as "double happiness" on the red sleeves and "harmony" on the chopsticks proper. I hadn't even attended my first session, and they already exceeded my expectations!
My first stop after registration was at Hatch Show Print and my last stop was the afterparty; great things happened at every event along the way.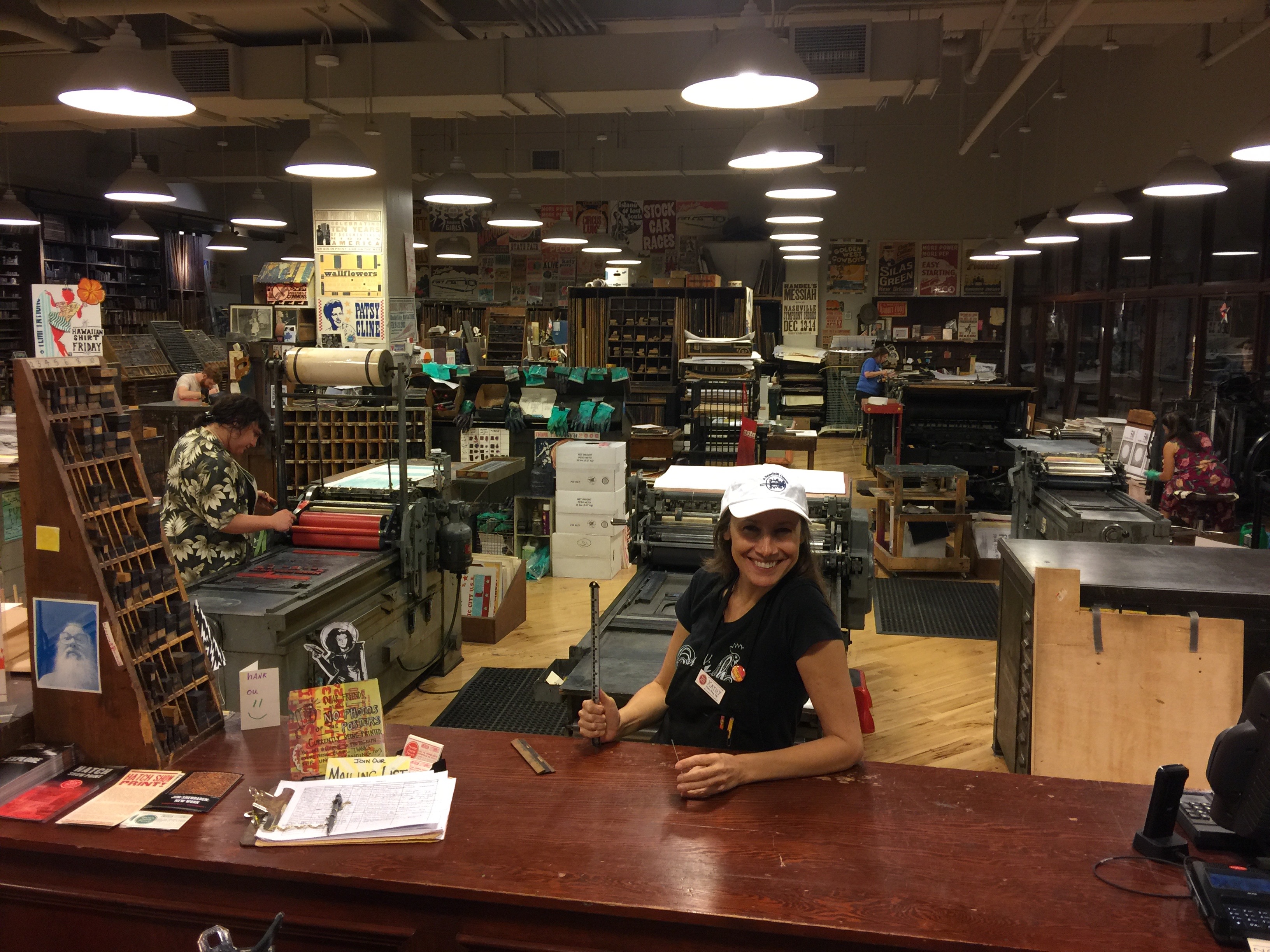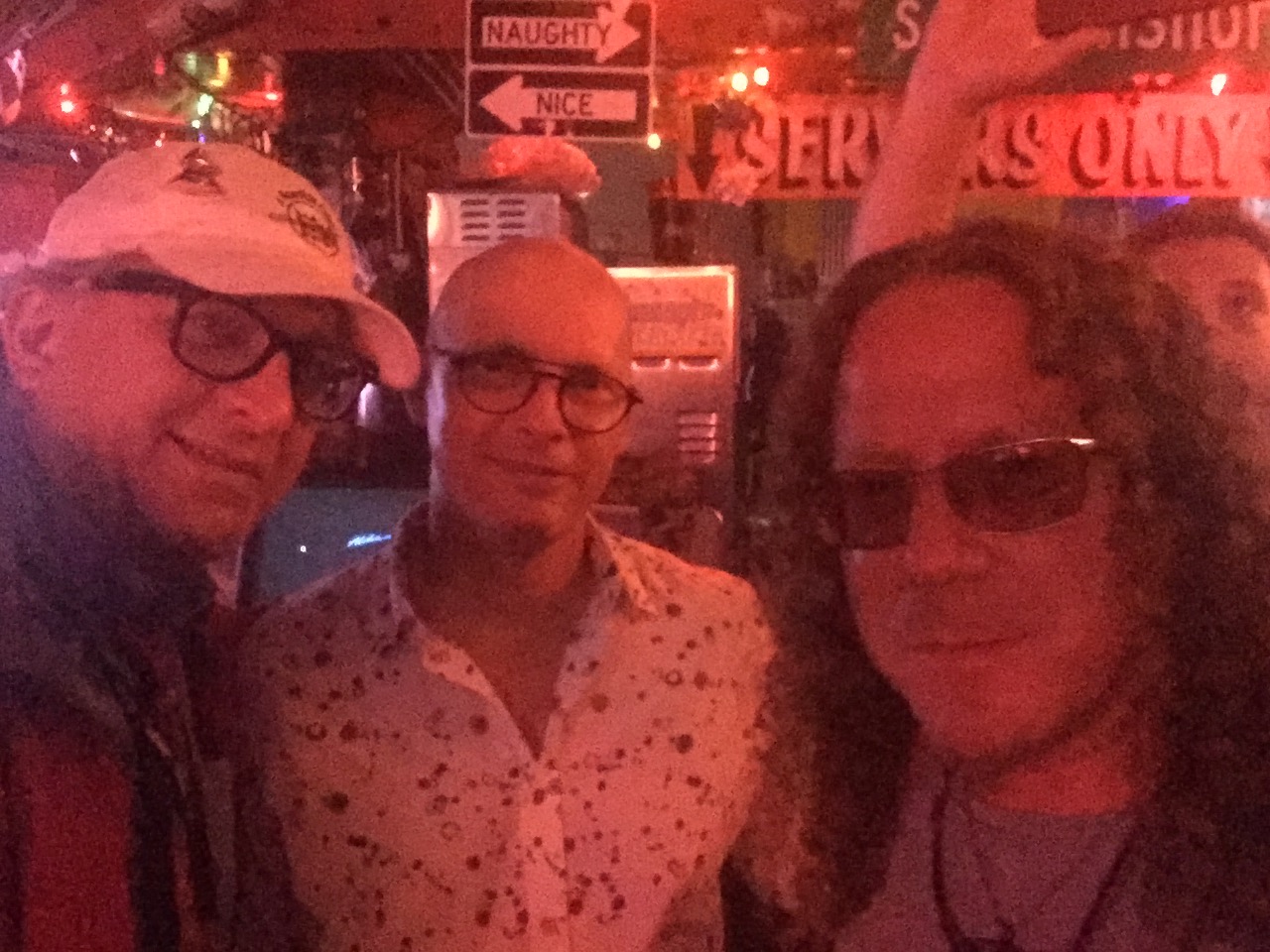 To a packed house in the session "Making Music Merchandise Work for You," the Merch Cat team provided spot-on advice on merch, from graphics (keep band logos simple and consistent on t-shirts) to fabrics (better quality t-shirts are worth it–they sell better, they get worn more, and they have higher mark-ups) to leveraging merchandise bundles to boost music sales and charts (if you track them and document them properly).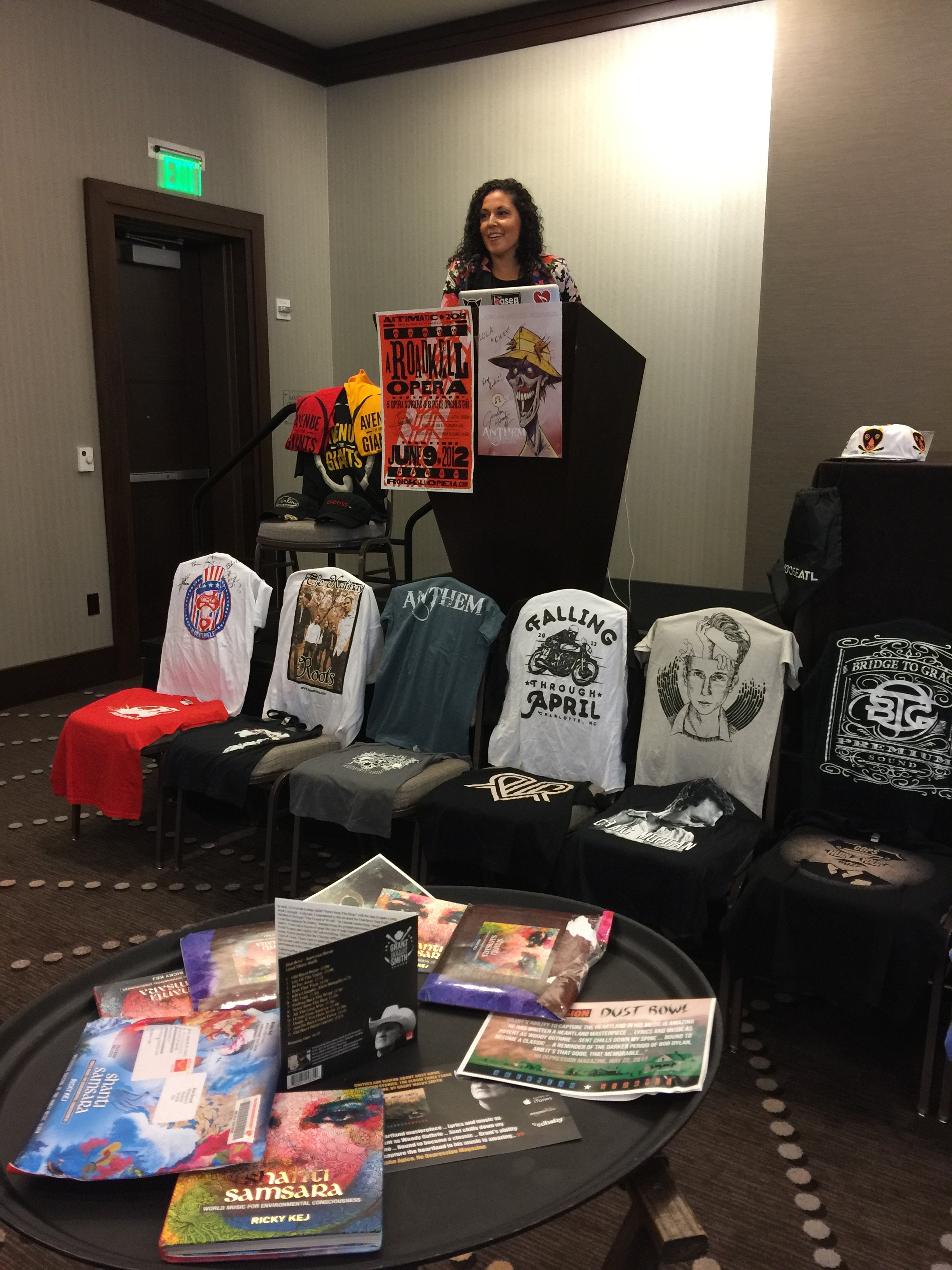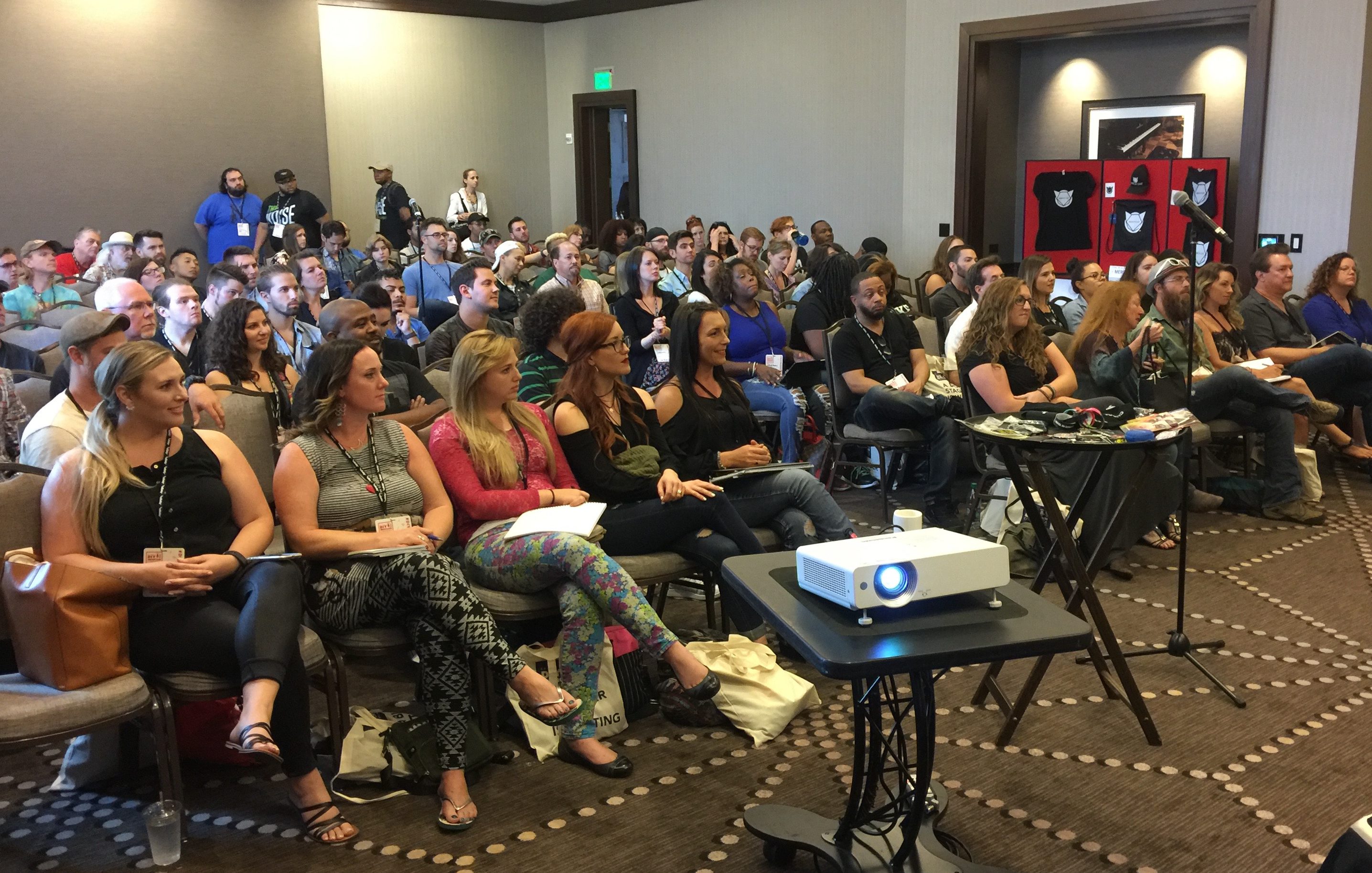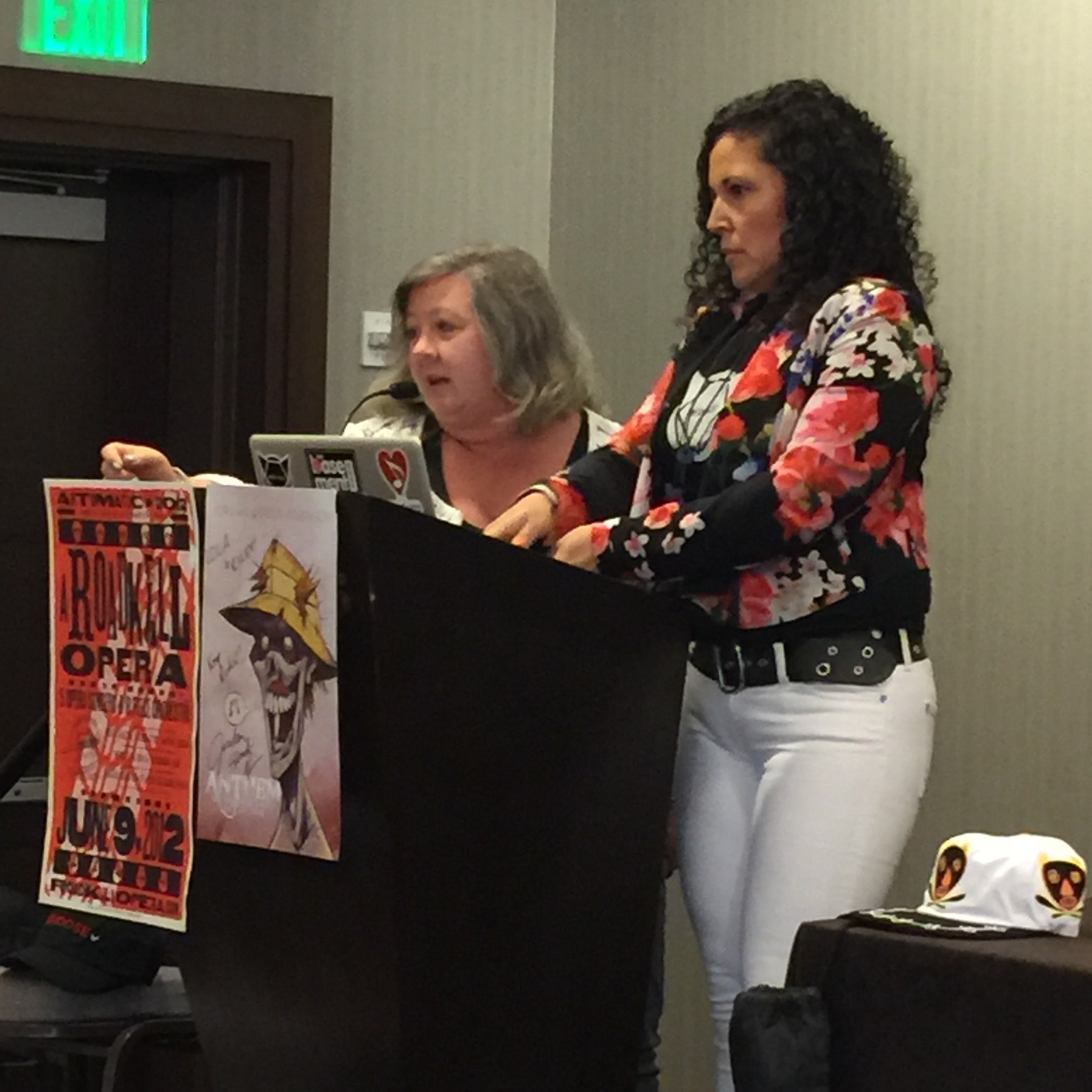 Gas Money Merch Co-owner Karen Corzine described how cost-effective it is to work with companies that have in-house designers. For a small fee, they can transform your idea into a durable image that you can use and reuse on your merchandise.
I can attest to that: the talented staff at Hatch Show Print designed a killer poster for the Artomatic 2012 stand-and-sing concert performance of A Roadkill Opera. When our 2013 studio demo session morphed into a commercial release, we licensed the Hatch design and used it for the published sheet music, CD covers, and t-shirts.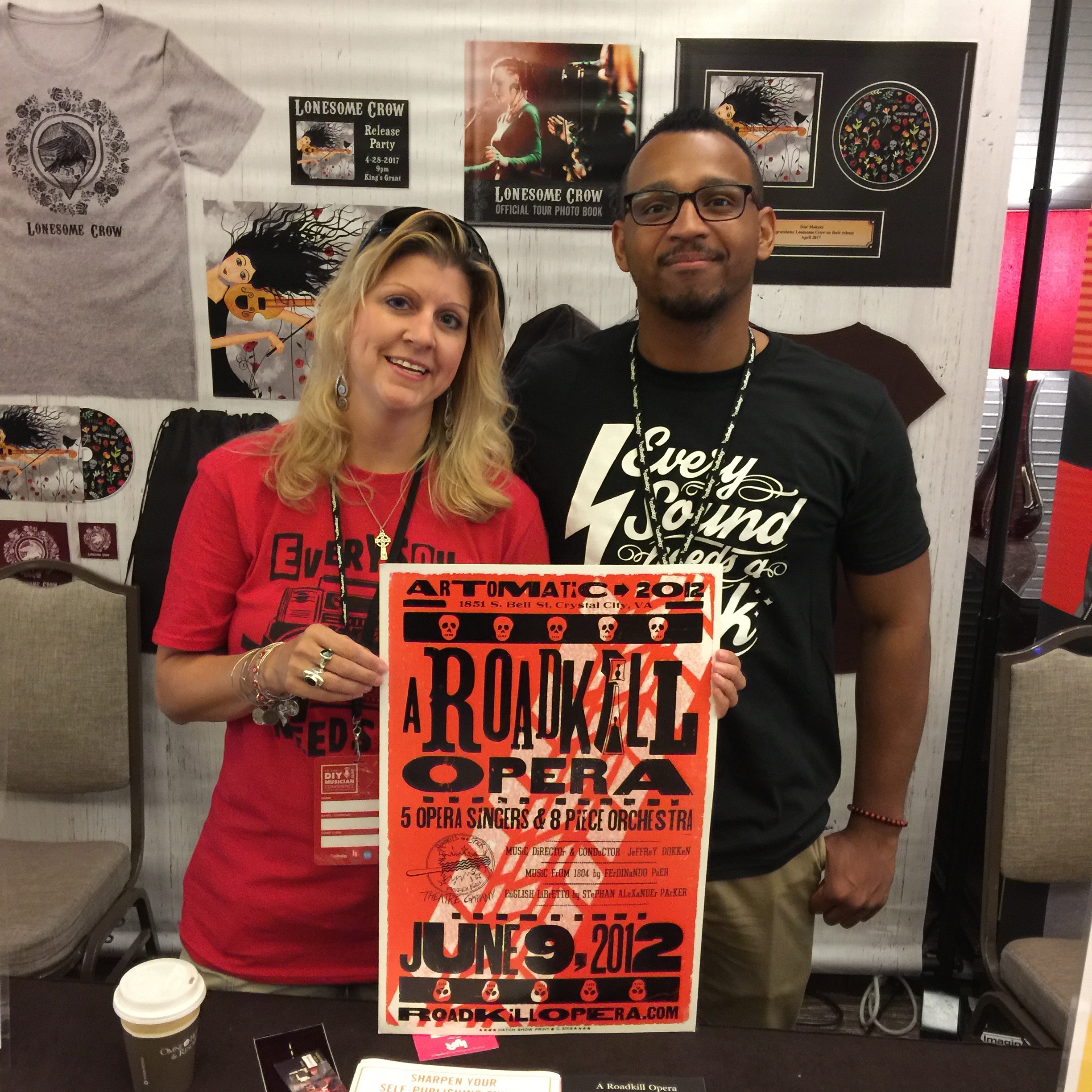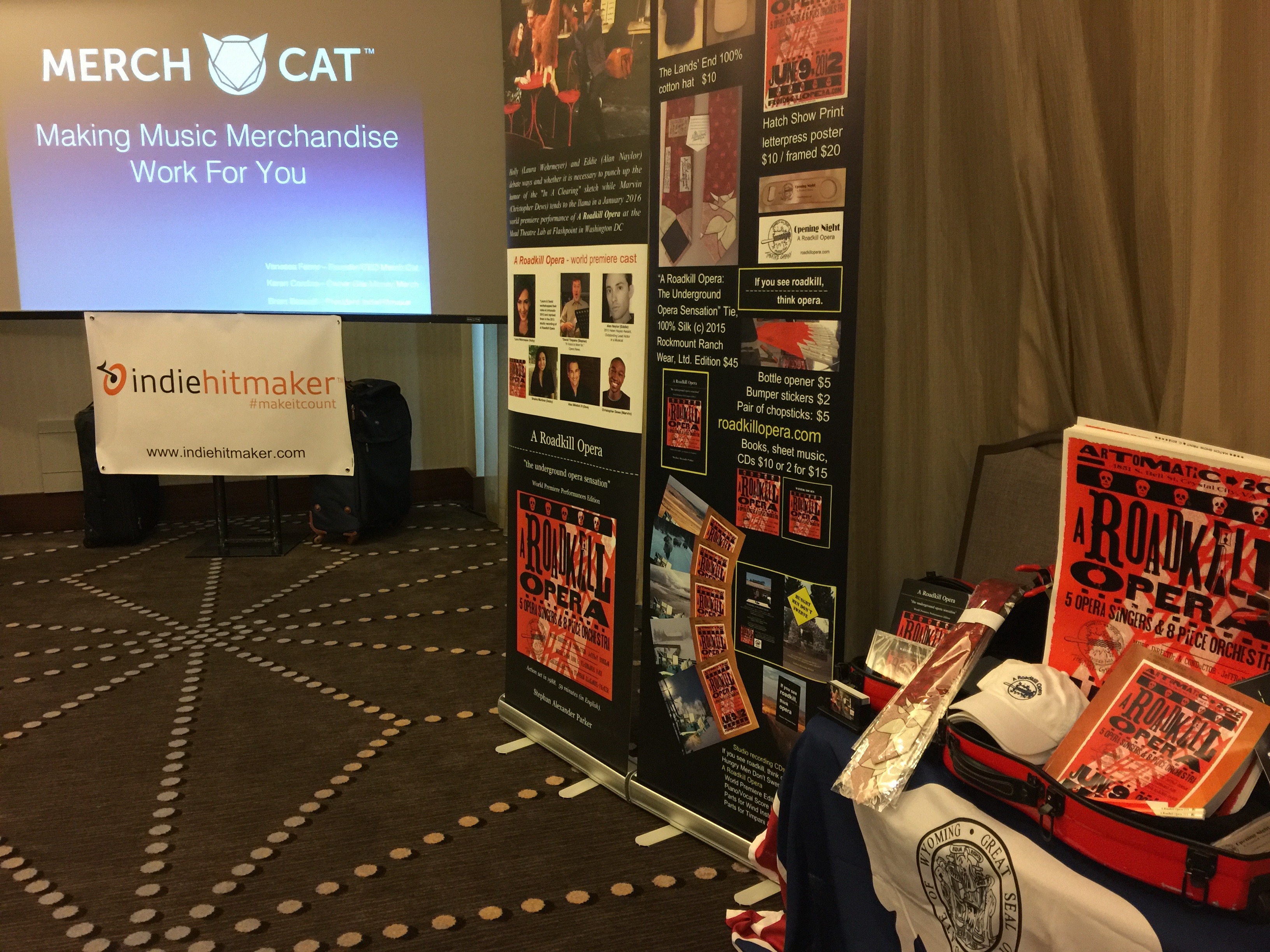 Vanessa Ferrer, Karen Corzine, and Bram Bessoff described how important it is to display merch properly and how to do so economically. They also provided feedback to the audience on their merch and merch display ideas. "Fan designed shirts are the best sellers," said Gas Money Merch's Karen Corzine, adding "Lyric shirts are popular."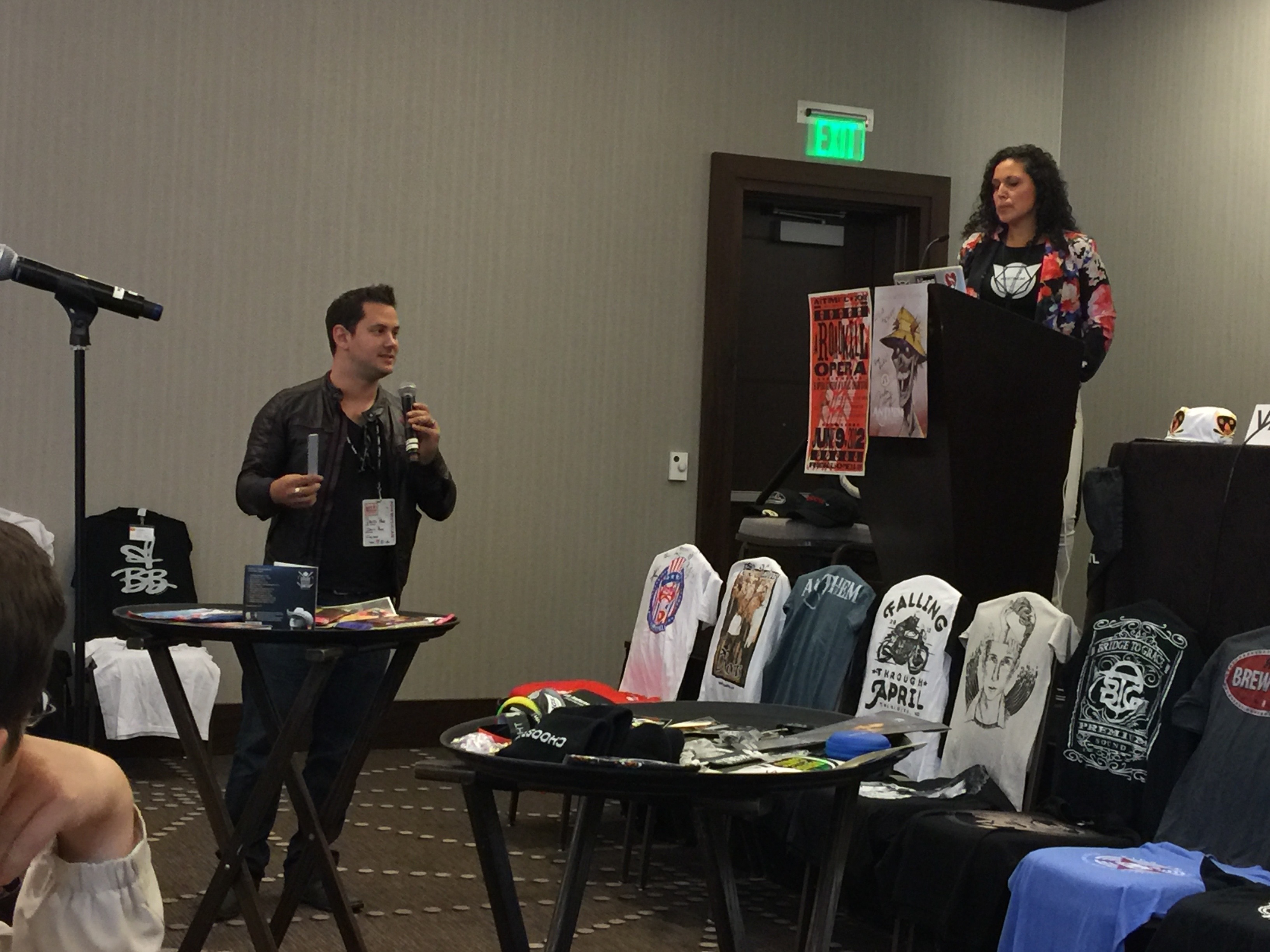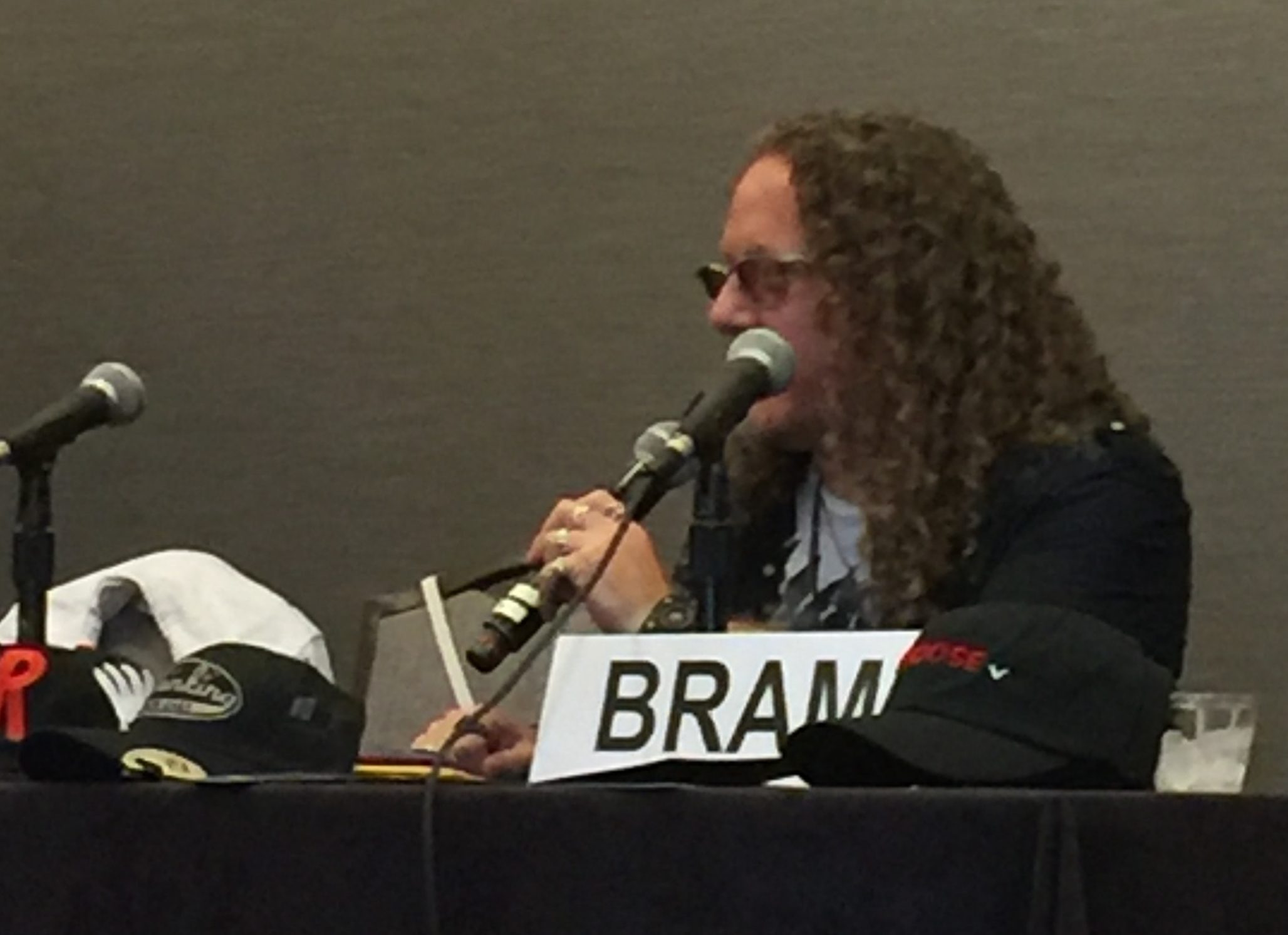 A Roadkill Opera's Stephan Alexander Parker described the importance of extending the range of merch from bumper stickers to limited edition neck ties. Another audience member described custom-imprinted harmonicas.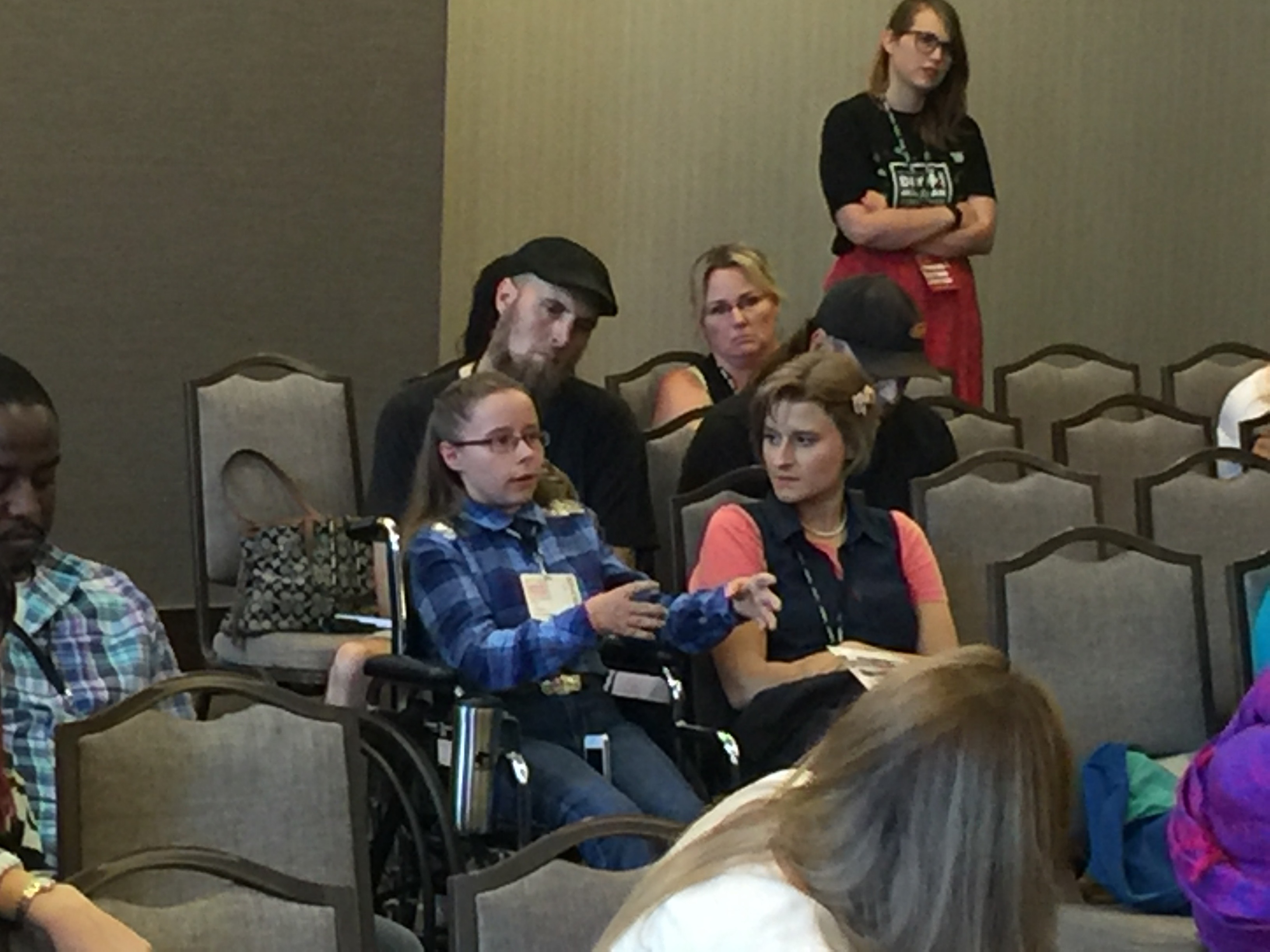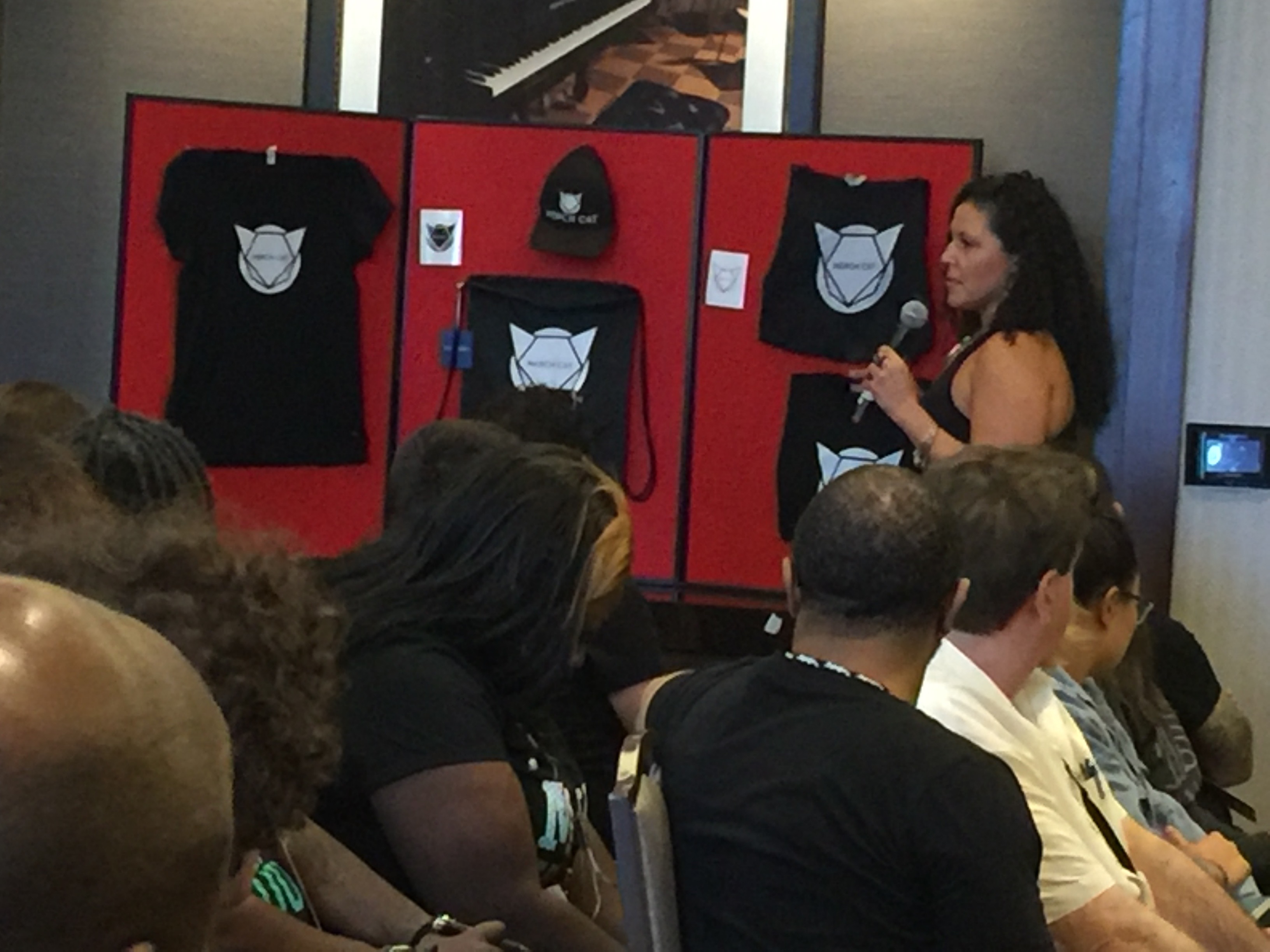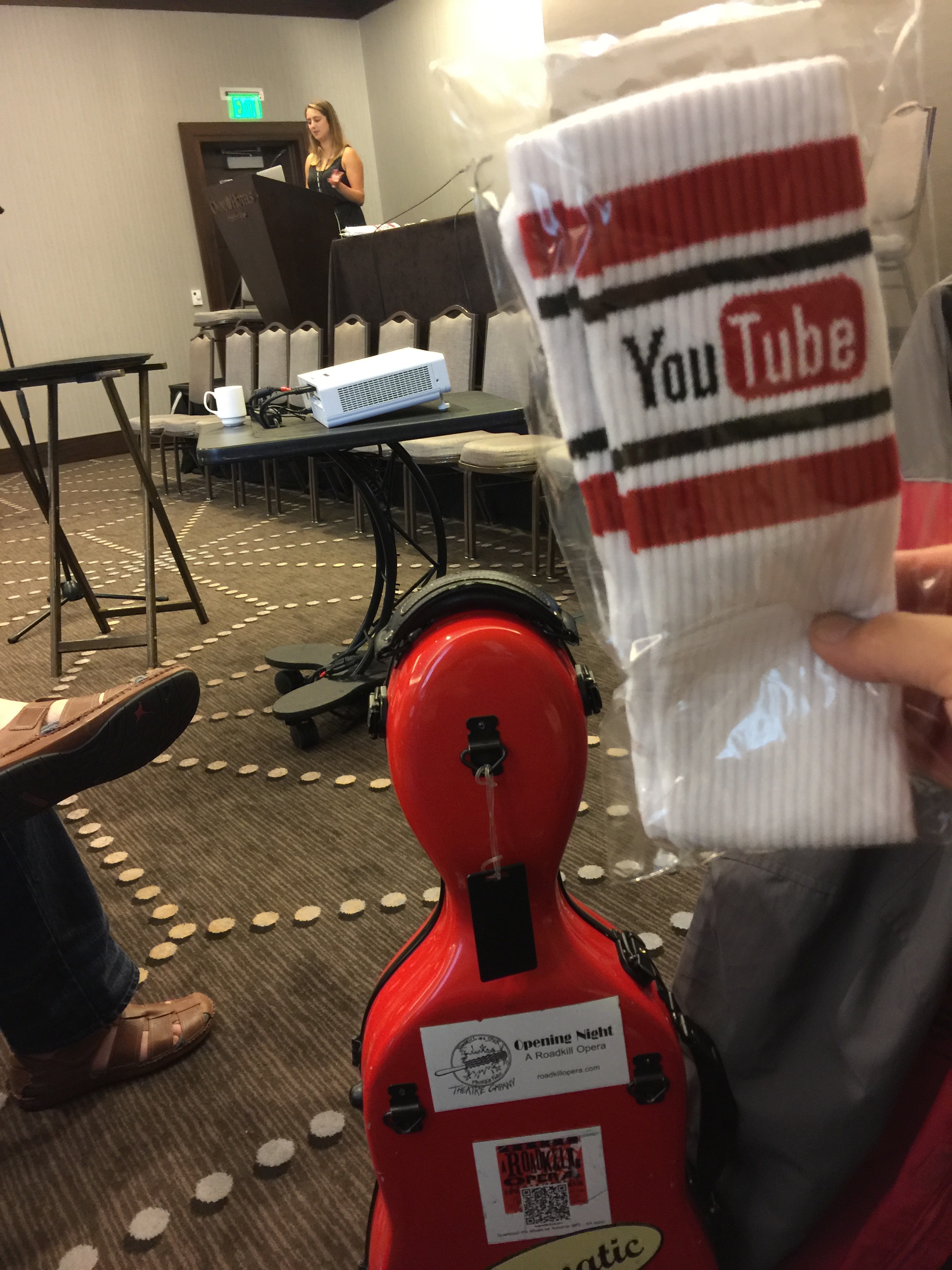 In the Ballroom, Rick Barker, President and CEO of Social Media for Music, described tools for monetizing live streaming.  Barker knows a thing or two about marketing, having spent two years managing the day-to-day career of superstar Taylor Swift. He got his start managing a girls soccer team. He served as Social Media Mentor for the American Idol contestants and currently manages Idol winner and Big Machine recording artist Trent Harmon.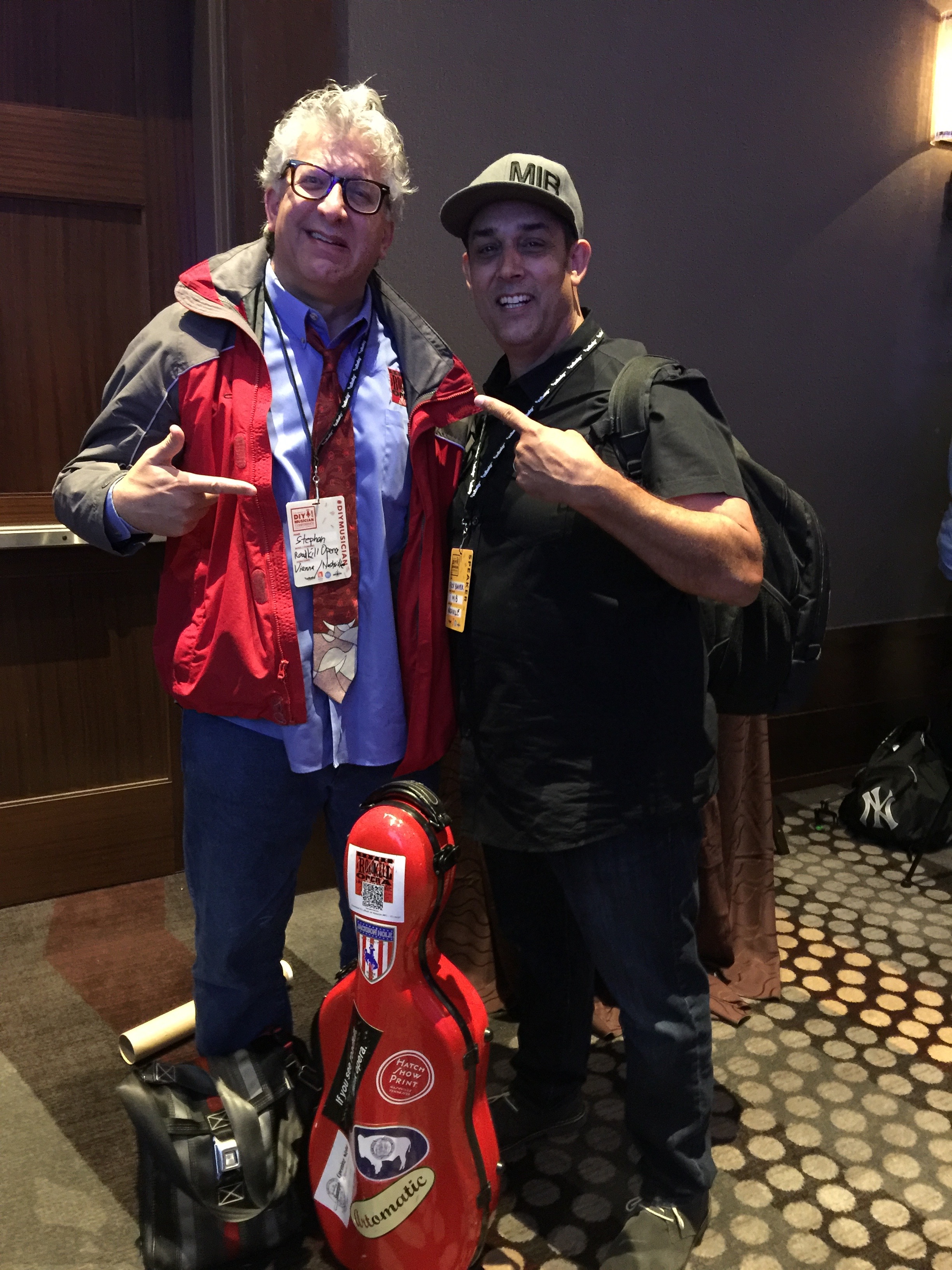 "If you are live streaming, be sure to set up a "virtual tip jar" as the first comment," as Dawn Beyer does, says Rick Barker. "Make it feel like a one-on-one setting.  Just start the conversation–like, how much I like Weird Al," says Rick Barker.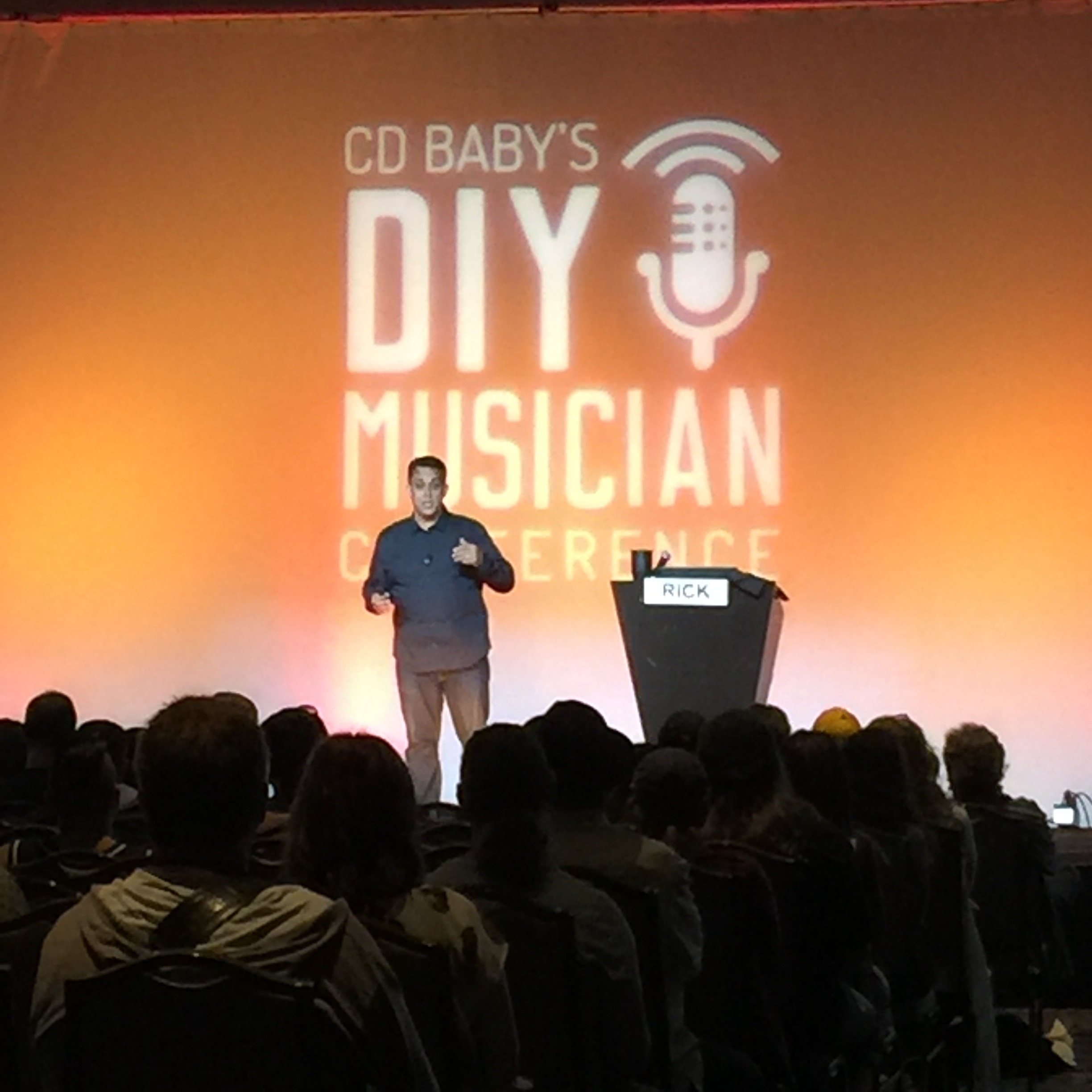 At live shows, "If they cry, they buy. Announce that that song is available on your CD," says Rick Barker.