Happy Independence Day!
Many thanks to Sam Calagione, founder of Dogfish Head brewery, for taking this selfie when we were catching up at the Gaithersburg, MD location of Dogfish Head Ale House a few weeks ago.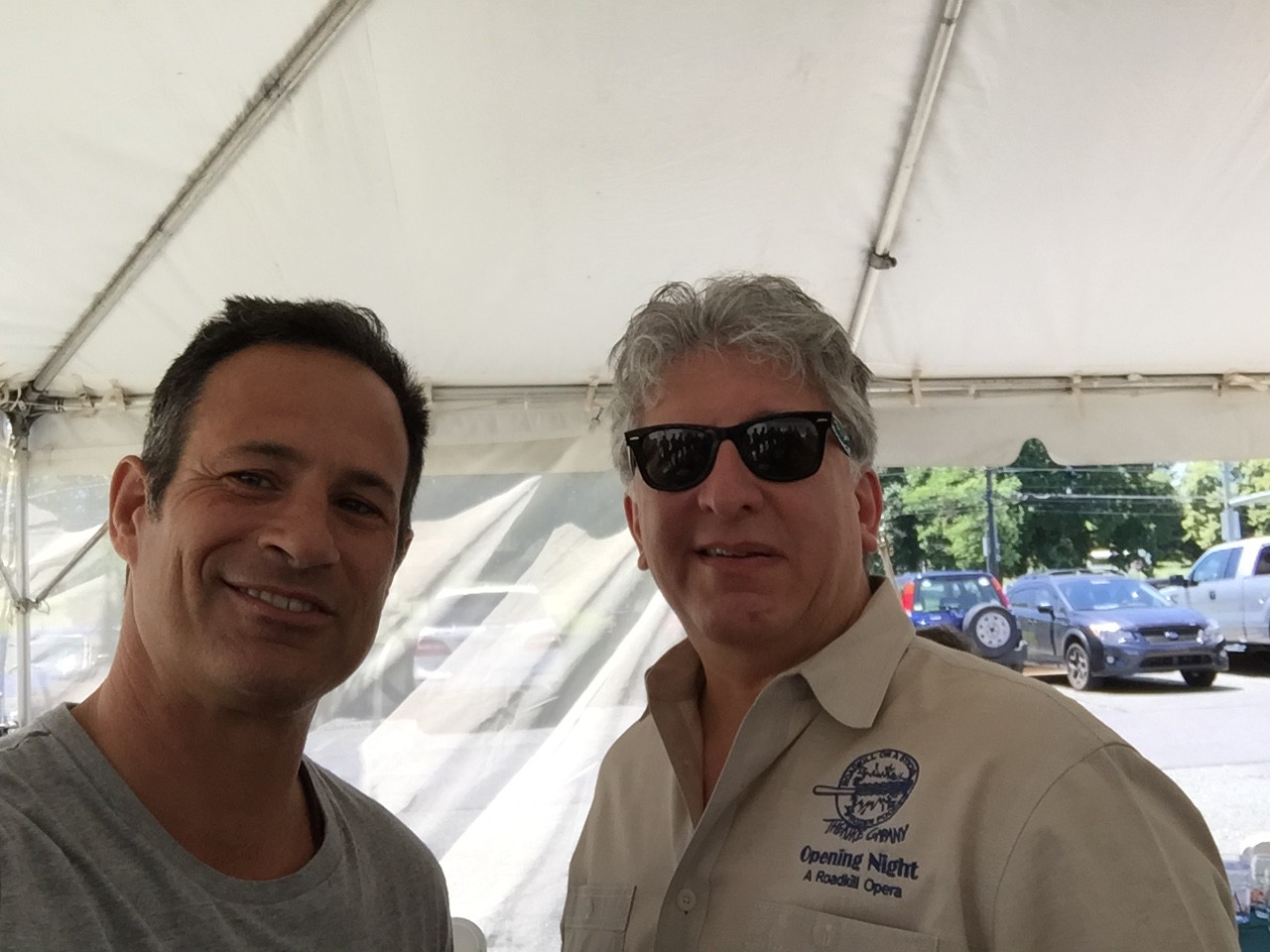 Sam was working a home brewers clinic and was kind enough to ask how A Roadkill Opera was going. Sam, we now have news:
Save the date! Friday, October 21, 2016. Two fully staged, FREE performances of A Roadkill Opera directed by Jeffrey Dokken and produced by the Symphony Orchestra of Northern Virginia. 7 pm & 9 pm at the James Lee Community Theater, Falls Church, Virginia.
———–
July 4 is a time to celebrate several anniversaries and near-anniversaries:
July 4th weekend, 1988: opening night of the improv sketch comedy review Roadkill Live!!! in Jackson Hole, Wyoming. The show ran for 8 weeks in the Silver Dollar Bar of the Wort Hotel. Every performance ended with a performance of The Star Spangled Banner, which—decades later—would be celebrated in song in A Roadkill Opera.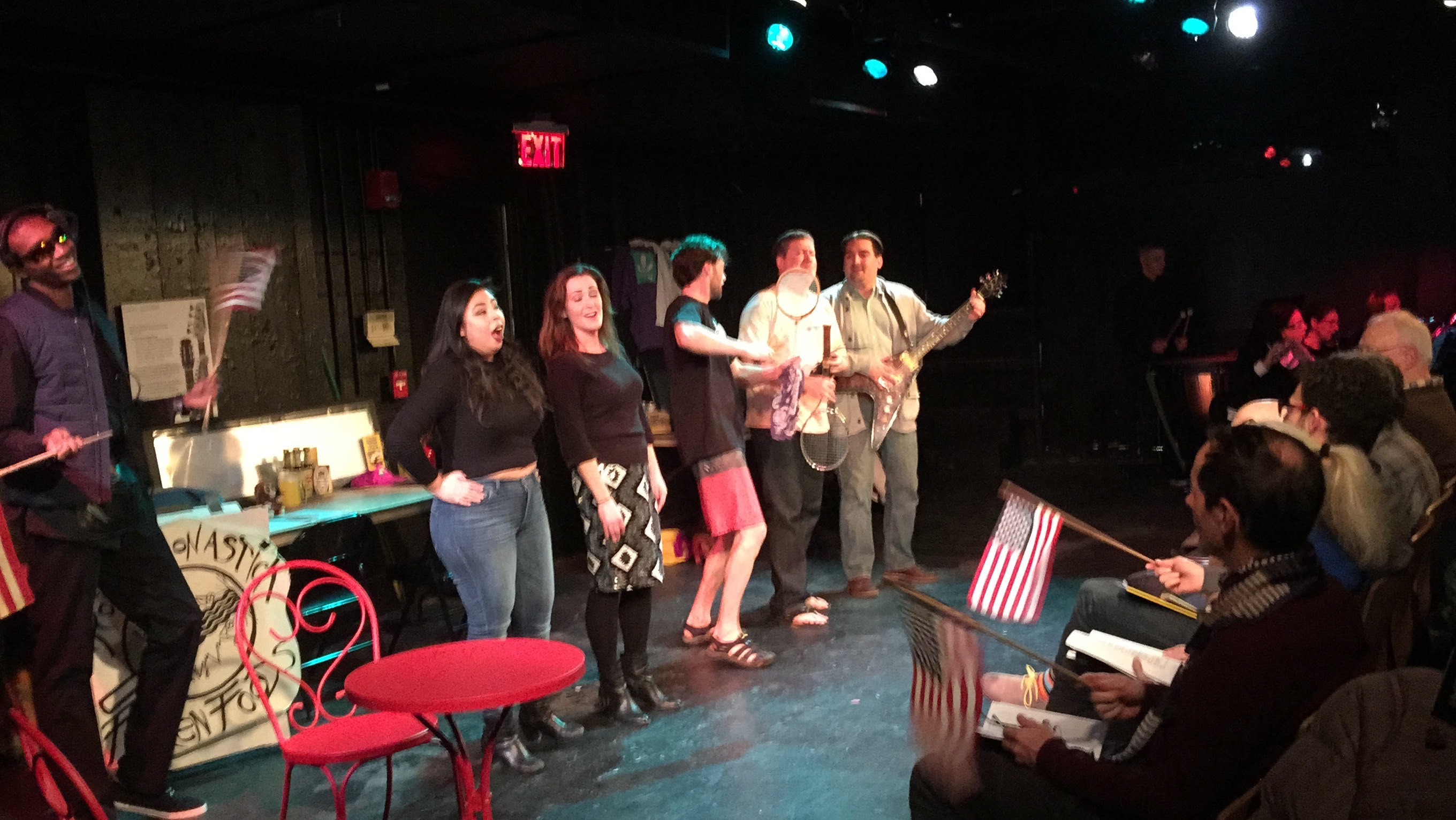 June 9, 2012: workshop concert performance of Opening Night: A Roadkill Opera at Artomatic in Crystal City, Virginia—the first time music from Paer's 1804 Leonora is heard in the United States in essentially its entirety—the first act, anyhow—albeit with Parker's new story and libretto about the hour before the first professional gig in 1988 Jackson Hole for the Roadkill On A Stick Frozen Foods Theatre Company.
July 2, 2012: publication of the article at http://operalively.com/forums/content.php/542-The-Historic-Couple-Who-(May-Have)-Inspired-Four-Operas on Opera Lively, "The Historic Couple Who (May Have) Inspired Four Operas." In essence, the article suggests that Paer's Leonora was one of four operas and two plays inspired by the imprisonment of—wait for it—the Marquis de Lafayette and his devoted wife.
All this time I thought there was not even a tenuous connection between the Americana themes in A Roadkill Opera and the plot of the original operas including Paer's Leonora), only to see this article that says one of George Washington's key staff during the American Revolution may have been the inspiration of Leonora. The article also gives detailed breakdowns on the similarities and differences among Bouilly's, Paer's, Mayr's, and Beethoven's versions of Leonora/Fidelio.
July 4, 2013: A Roadkill Opera is commercially released on CD. While not nominated, the recording led to the creative team behind A Roadkill Opera being invited to (and attending) the GRAMMYs in February 2015.