People who have seen or heard A Roadkill Opera have asked if it is a true story. It is true-ish.
During the summer of 1988, the  Roadkill!!! Live Comedy Review ran for 8 weeks at the Silver Dollar Bar in the Wort Hotel in Jackson, Wyoming. That was the summer of the Yellowstone fires.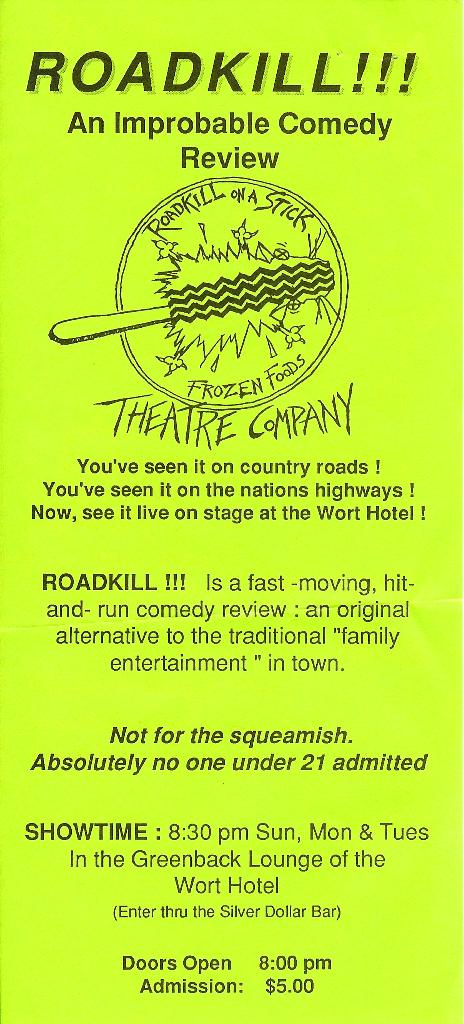 By the time the troupe performed Roadkill!!! Greatest Hits! on Friday the 13th, 1992, we had learned an alternate way to spell "comedy revue." We were still in thrall to 1980s color choices, though.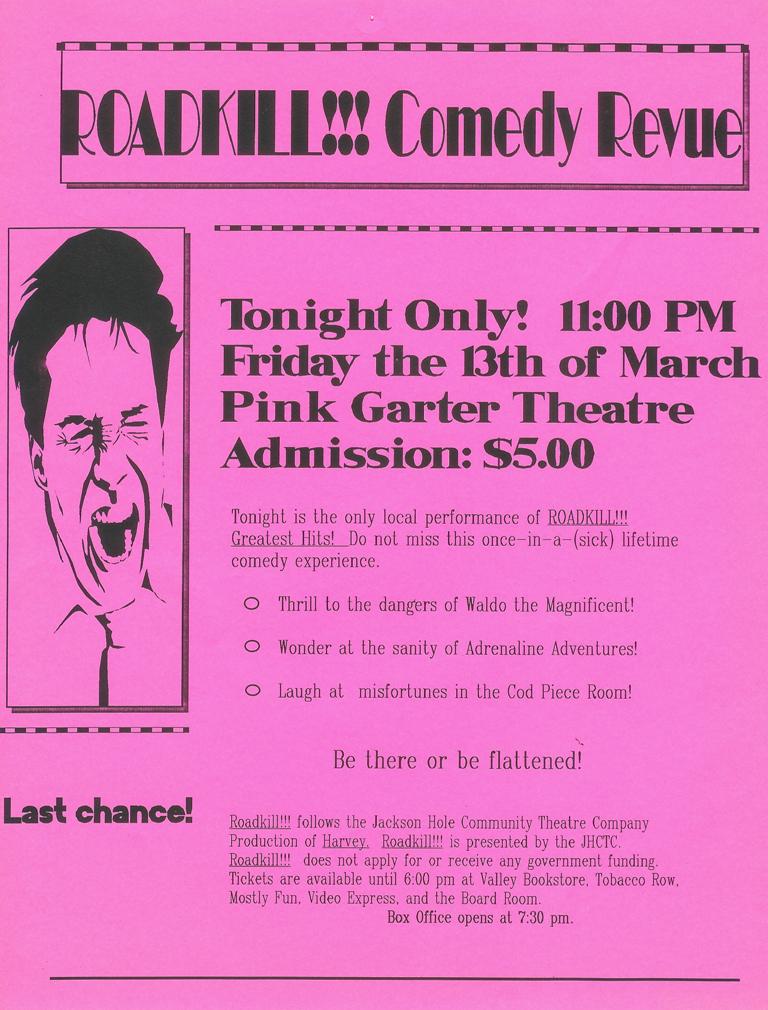 Here in all its glory is a clip showing the classic sketch "Cod Piece Dining Room" from the 1992 "once-in-a-(sick) lifetime comedy experience." Doug Henderson, who was starring in the title role of Harvey in the production then running on the Pink Garter Theatre's stage, proved to be an energetic announcer. Dave Rohrer was back providing live musical accompaniment, Ed Bachtel and Stephan Alexander Parker were onstage in their final public performance under their legal partnership (dissolved shortly thereafter), and the role originated by Holly Danner in the 1988 run was played in the 1992 show by Louise Gignoux.
This clip was recorded live at the 1992 Roadkill!!! Greatest Hits! show on Friday the 13th at the Pink Garter Theatre in Jackson, Wyoming. This clip has mild profanity. The  Jackson Hole Community Theatre production of Harvey, whose set we borrowed for our comedy revue, had played earlier that evening. Our midnight madness show started at 11 pm so we could use the already-heated theatre. The props will be recognizable to audiences that attend A Roadkill Opera.
A Roadkill Opera, which had its world premiere performances in January 2016 at the Mead Theatre Lab at Flashpoint in Washington, DC, tells the story of the hour before the first performance by the Roadkill On A Stick Frozen Foods Theatre Company in 1988. That true-ish story is set to the 1804 music from Leonora by Ferdinando Paer, a direct competitor of Beethoven. A Roadkill Opera is suitable for audiences of all ages and does not contain profanity.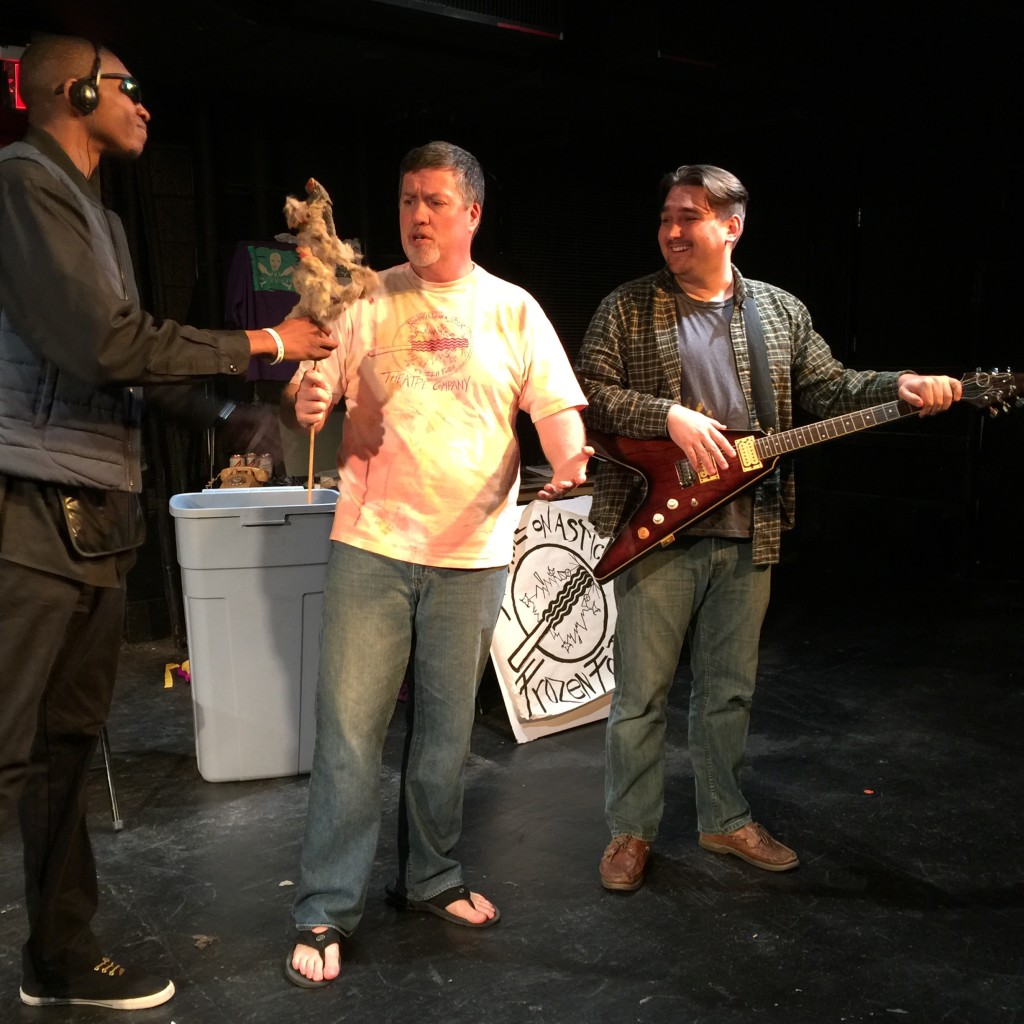 A Roadkill Opera, as adapted from Paer's 1804 opera Leonora, has six characters; the 1988 show which it is about only had four. Added for the 2016 premiere of A Roadkill Opera were the role of Debby (based on the woman who worked box office for the 1988 show) and the  (non-singing) role of Marvin (based on the fellow who built the sets for the 1988 show).
A Roadkill Opera is not a documentary…