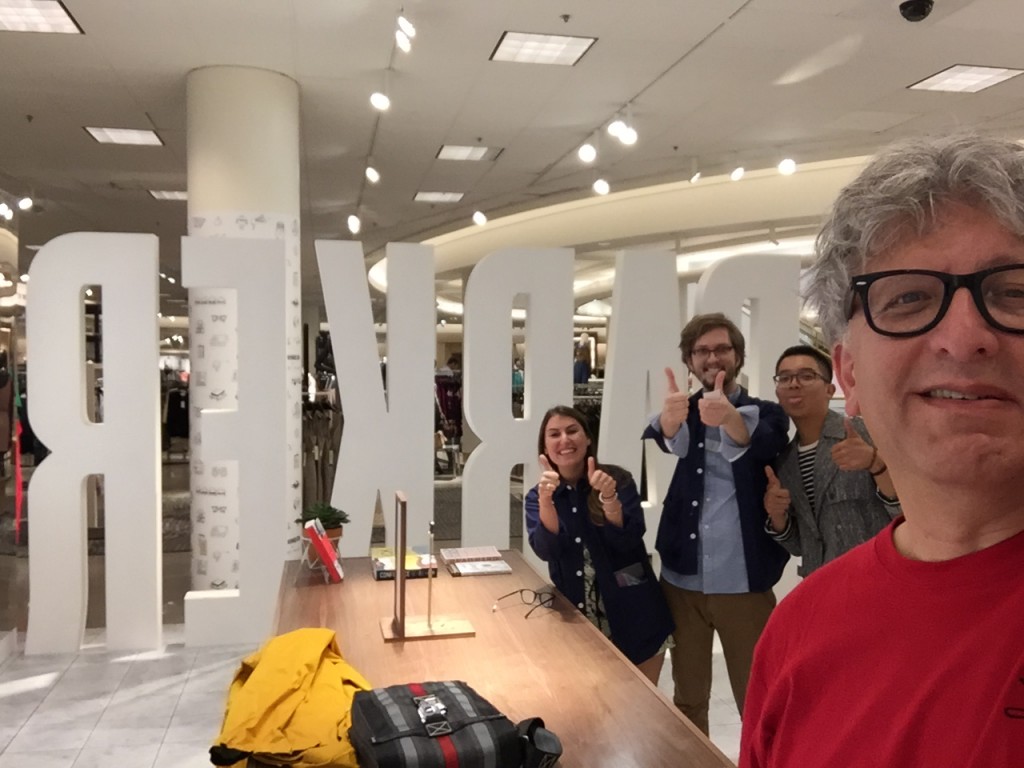 It almost didn't happen. I am very fond of my Ray Bans. And no, the image above is not reversed.
After a long week of meetings in Berkeley, I headed into San Francisco to do some urban hiking. My first stop was the top floor at Nordstrom. As I was heading out, though, I saw  PARKER in giant letters and thought I'd grab a quick photo. Since my musical collaborator Ferdinando Paer shares a subset of my last name, I thought perhaps I could figure out a clever visual homage to him.
Once I got closer to the letters, though, I realized I had stumbled onto a Warby Parker "Pop-In" shop within the San Francisco Nordstroms. It took awhile for this to register: I knew Warby Parker as a SoHo shop that was recommended to me by A Roadkill Opera's New York business representative, Ryah Naomi. On her recommendation, I had tried their frames about a year ago at home (they mail them to you). I liked the frames they had mailed me, but they couldn't handle my prescription–then.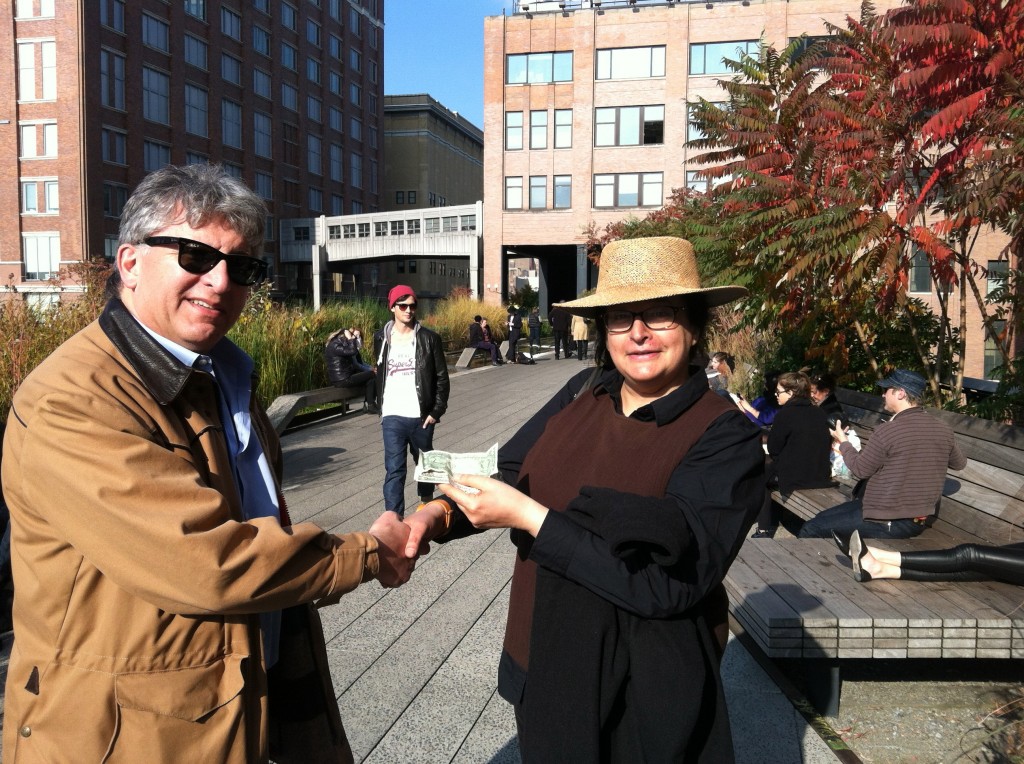 My fondness for Ray Bans extends back to my days as a whitewater rafting guide for Mad River Boat Trips in Jackson Hole, Wyoming. Over four seasons of guiding (under the river name "Killer") I made roughly a thousand trips down the Grand Canyon of the Snake River. That translates to about 10,000 passengers. If you were in Jackson between 1985 and 1992, you might have been on one of my boats. I was guiding on the day of the Harmonic Convergence.  But I digress…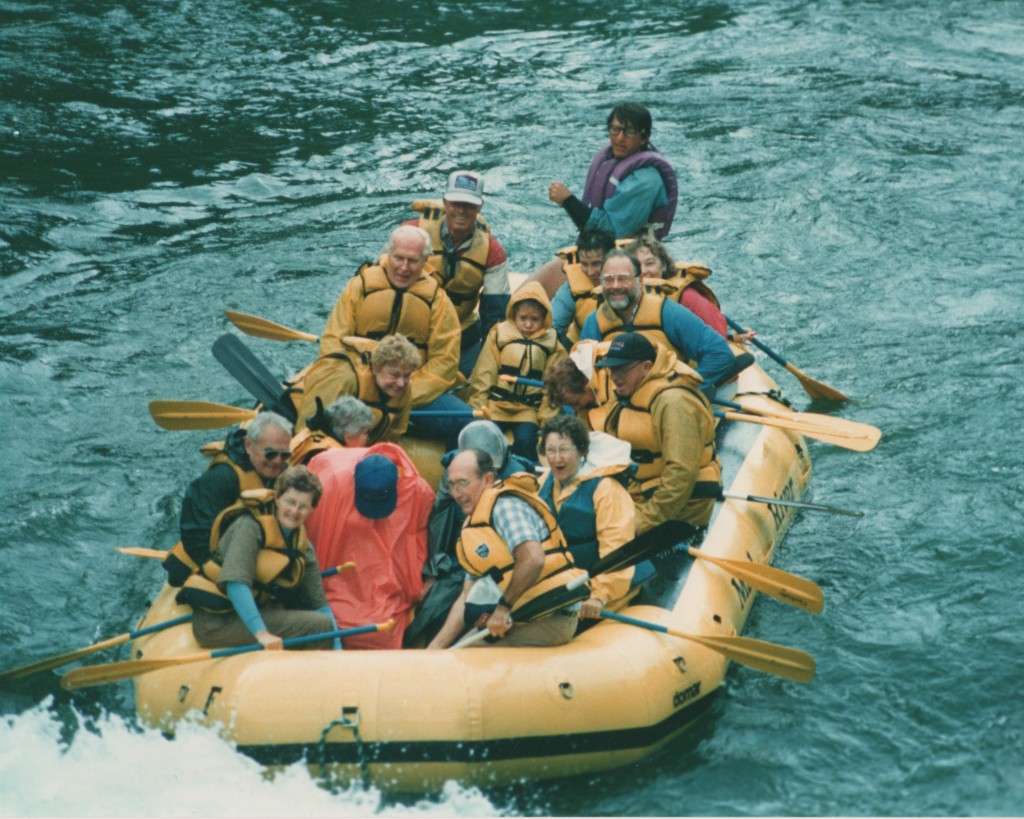 While guiding for Mad River, I would sometimes run into a boatman for Barker Ewing, our arch rival. Ed Bachtel would tell funny stories, sing, and play his harmonica. When Ed and I both enrolled in improv classes at Tommy's On The Square, we hit it off. First, we started the only open mic night in town, which ran for years at Spirits of the West. I like to think of the Dornan's Hootenanny as carrying on the tradition. Then, Ed talked the bar manager at the Silver Dollar Bar into giving us their nightclub space 3 nights a week for the summer of 1988. That was the year of the Yellowstone fires. Roadkill Live!!! played 8 weeks at the Silver Dollar Bar in the Wort Hotel.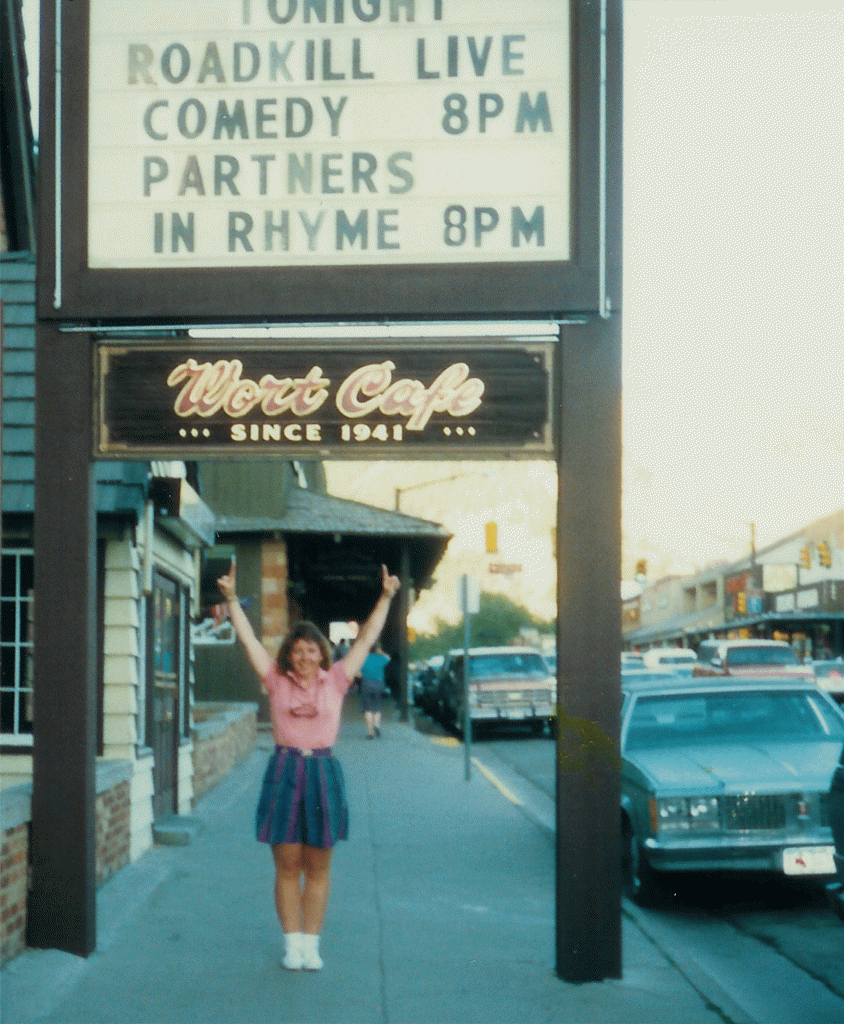 What does that have to do with shades? Well, I was getting to that. In the fall of '88, Ed's roommates had organized a private kayaking trip down the Grand Canyon–that is, the Grand Canyon of the Colorado River–and Ed was to guide one of the support rafts.  At the last minute, one of the other support raft guides couldn't go, and I was invited to spend 21 days rafting on the Grand Canyon. I will never forget it–it was mostly during "oars only" season, so after a few days we never heard a motor. Also, I managed to get knocked off of my boat for portions of Crystal and Lava, the only two Class 10 rapids on the Colorado through the Grand Canyon. Both times I was wearing my prescription Ray Ban polarized sunglasses, even as I was being swept under a ledge by the current and having to crawl while upside down under water to get out. My Croakies kept my Ray Bans in place. My Ray Bans did not come unhinged. [Insert your own joke here]
As comfortable and strong as they are, though, it is time for a change. Warby Parker, your glasses have my name on them. And your San Francisco staff rocks!
See fully staged performances of A Roadkill Opera in Washington DC in January 2016. Tickets go on sale in October 2015.