There is music everywhere in the Wyoming/Idaho/Montana greater Yellowstone area, as DJ Choupin and I found on a two-week swing through the area over the Independence Day holiday.
While not a music act, the venue certainly is: DJ got a chance to chat with Longmire author Craig Johnston and the star of the series Robert Taylor at the Silver Dollar Bar in the Wort Hotel in Jackson. They couldn't have been kinder or more gracious. We are excited about seeing the 4th season (and re-watching the first 3 seasons) of Longmire on Netflix!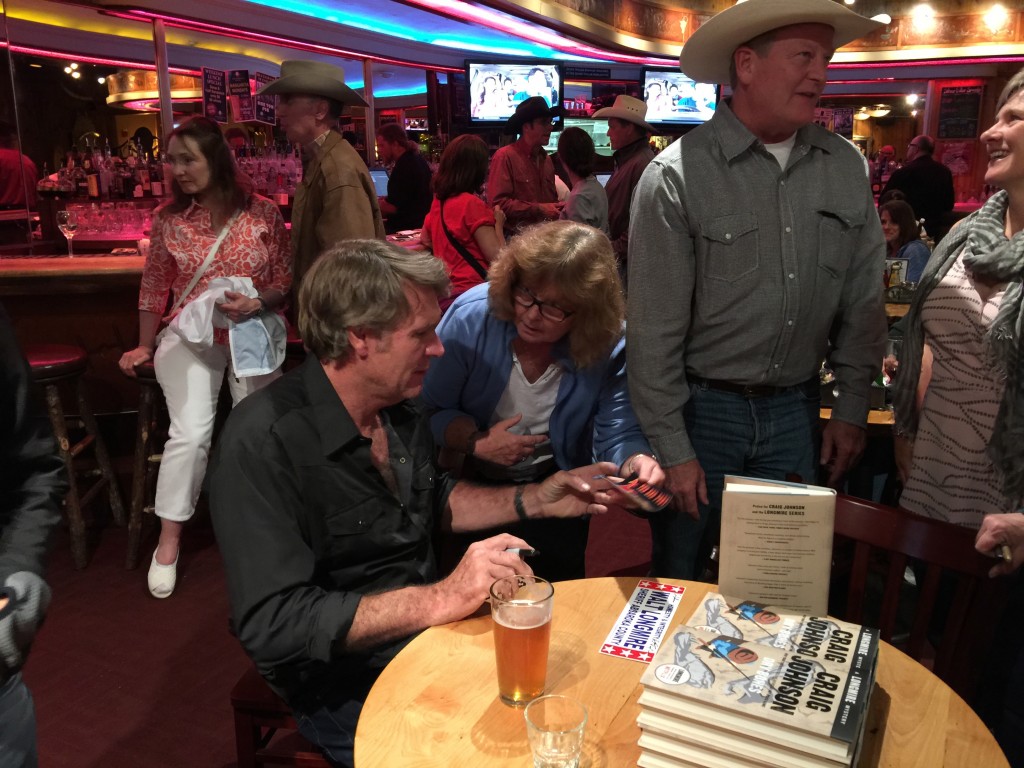 We had swung by the party at the Silver Dollar Bar after attending the Hootenanny at Dornan's in Moose, Wyoming. DJ had worked at Dornan's for several years; the Roadkill Live!!! comedy review played at the Wort's Greenback Lounge (enter through the Silver Dollar Bar) for 8 weeks in summer of 1988.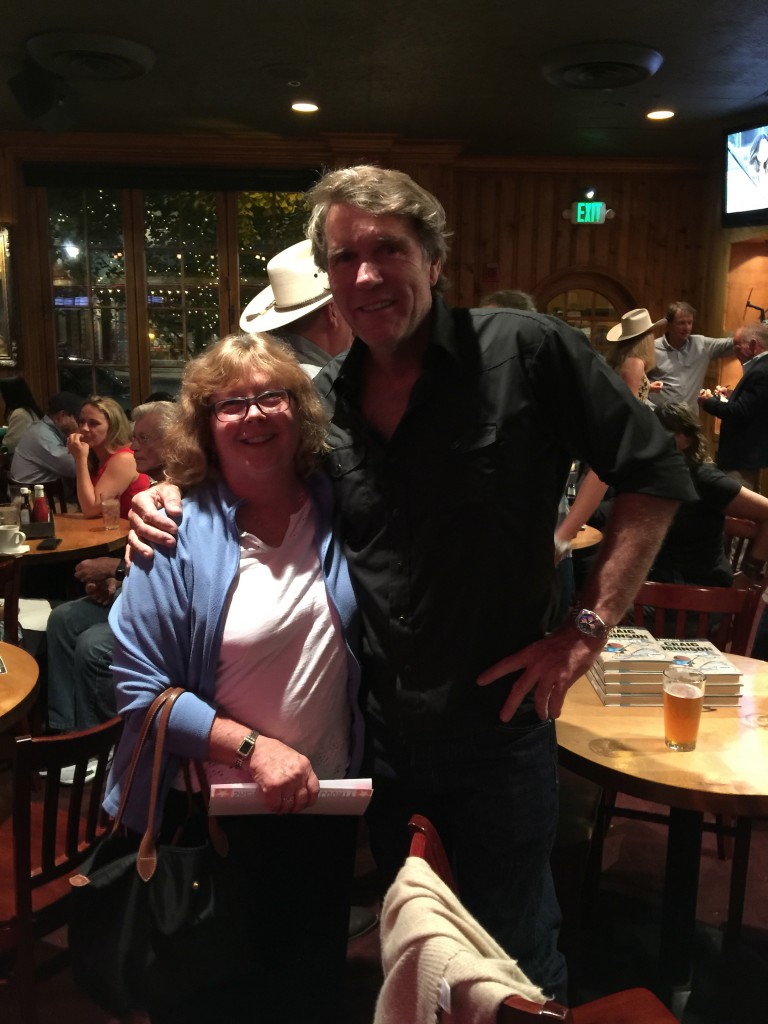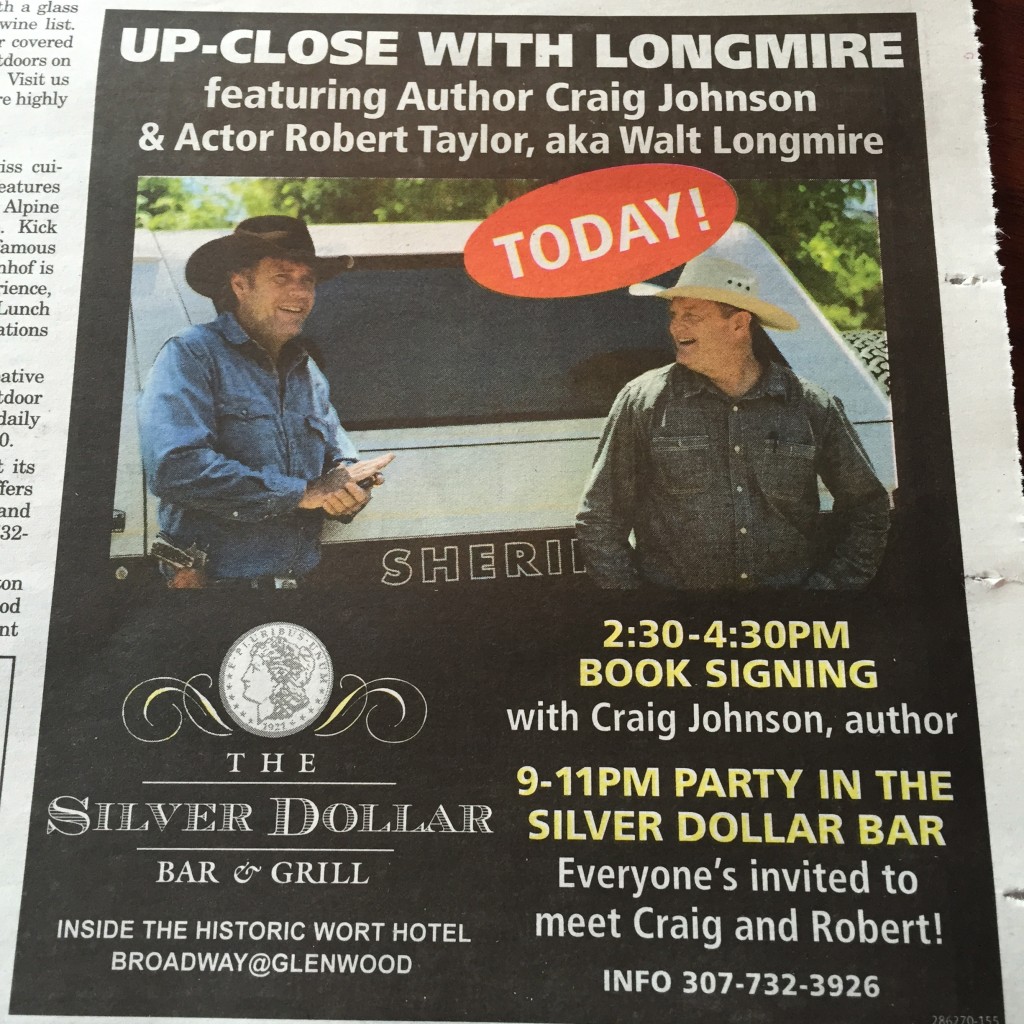 At the Hootenanny, we had particularly enjoyed performances by John Sidle and John Byrne Cooke, so I was delighted to catch up with them for a chat at the Silver Dollar Bar.  Sidle and Cooke are mainstays of the Stagecoach Band that plays in Wilson, Wyoming, every Sunday, as well as at the Hootenanny in Moose, Wyoming. Back in the day, I had designed the lighting for an Actors Coop production of A Funny Thing Happened on the Way to the Forum that Sidle had starred in as Pseudolus. Turns out Cooke has also appeared in Forum as Senex.  But I digress….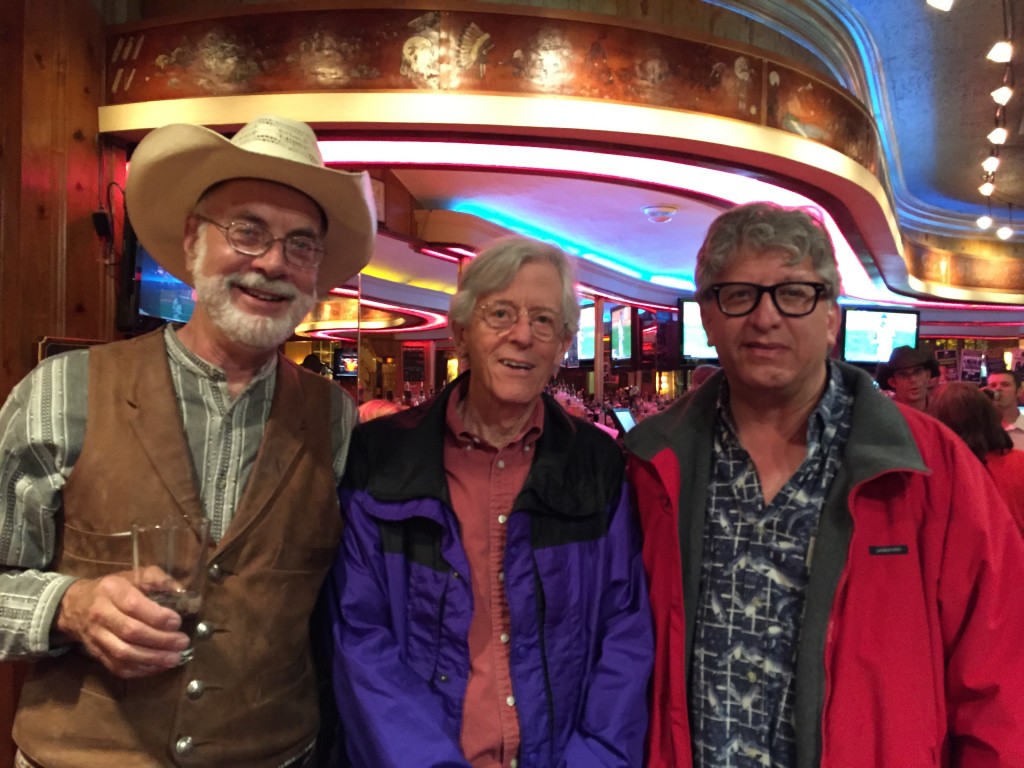 It was a musical couple of weeks.  In addition to two trips to the Hootenanny, DJ and I enjoyed seeing the Dirt Farmers at their Three Forks, Montana performance; the Lake String Quartet (twice!) at the Lake Hotel in Yellowstone; and two performances under the aegis of the Grand Teton Music Festival. With the latter, I am trying to talk up the possibility of a performance of A Roadkill Opera in the very spot the story takes place, the newly reconverted to performance space in the Silver Dollar Bar. The opening week of the GTMF also saw our ad in the Jackson Hole News & Guide promoting the availability of the studio recording at the Valley Bookstore and at Gifts of the Earth.