Although now known as "the underground opera sensation", A Roadkill Opera was almost launched as a rock opera.  Yes, "Music from 1804. Action set in 1988. A new opera (in English)" almost had its 1804 score rock-ified. Here's how it went down.
Brian Clark was preparing the performance score and parts for the Bampton Opera's 2008 production of Ferdinando Paer's Leonora. After DJ Choupin and I attended the London performance, in 2009 Clark sold me the Sibelius musical notation for the overture and first act, including the piano/vocal score he had prepared to facilitate rehearsals. While working with the score in my spare time, I participated in a work-related event in Silicon Valley in September 2010. The organizers provided an evening entertainment.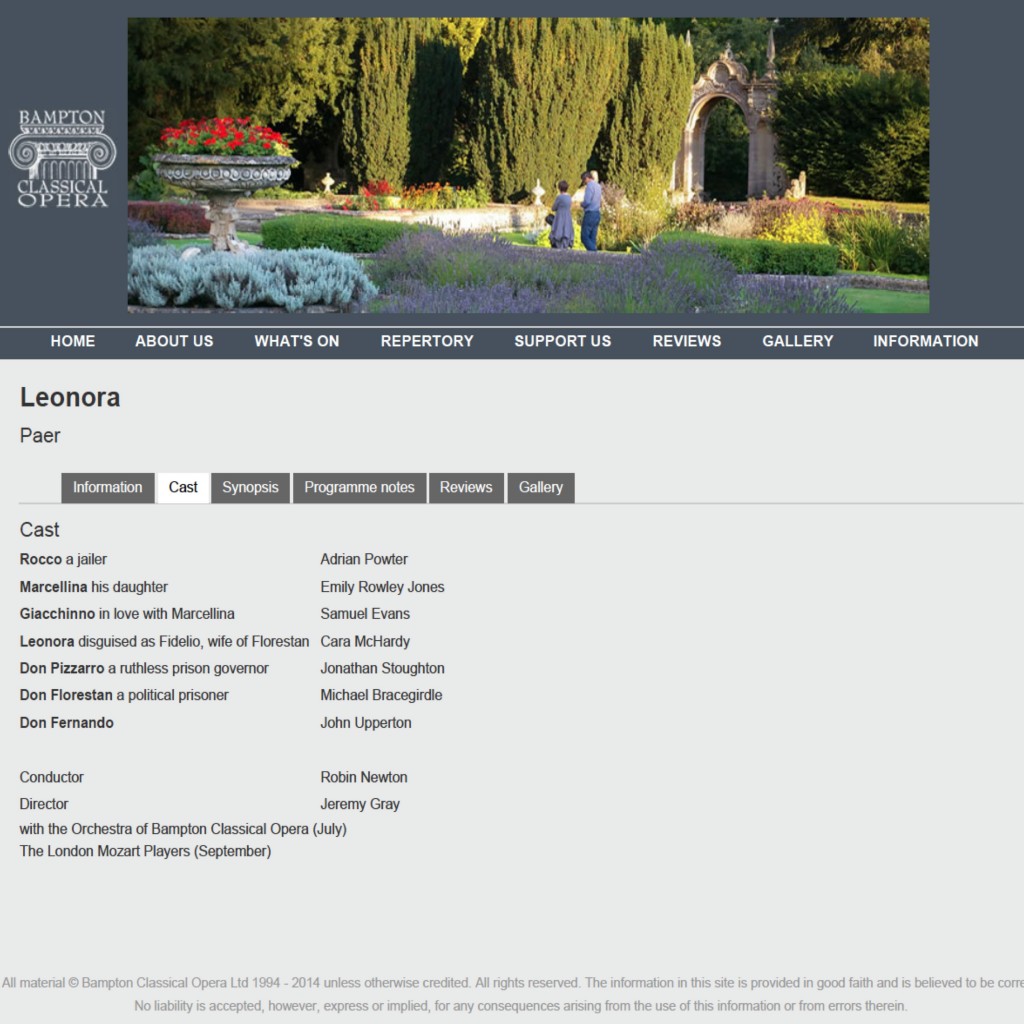 In hanging out with the performers before their demonstration, I mentioned that I'd worked my way through college doing live sound reinforcement.  About 20 minutes before the scheduled performance,  one of the producers asked for my help–the demo site had lost power. I helped the sound man diagnose the ground fault that had interrupted the amplifier, but could not find the reset for the GFI. Plan B worked, though–we split the equipment into two power feeds, and used long extension cords to power the show.
After the show, I was thrilled by what I had seen: a review of the evolution of synthesized instrumentation, demonstrated first by a live drummer, then the drummer using synthesized drum sounds, then the drummer using sampled drum sounds. I approached the producers with some trepidation; one had produced half-time shows for the Super Bowl, and the sound man was a multiple GRAMMY Award winning producer.
When I asked for advice as to who to talk to about bringing A Roadkill Opera to life in a live or recorded performance, Neil Dorfsman (http://www.neildorfsman.com) could not have been more gracious. He gave me the name and contact information for Peter Kiesewalter of the East Village Opera Company.  The East Village Opera Company CDs La Donna and Olde School had electrified opera arias. Dorfsman had received a GRAMMY nomination for his mix of Olde School.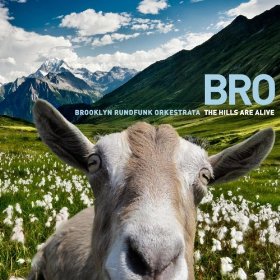 When I reach Peter Kiesewalter, he is interested–but not available.  He has just finished recording the tracks and is about to go into a two-week mixing session for his latest project: The Hills Are Alive, his update of The Sound of Music with his other group, the Brooklyn Rundfunk Orkestrata. His mixer: Neil Dorfsman.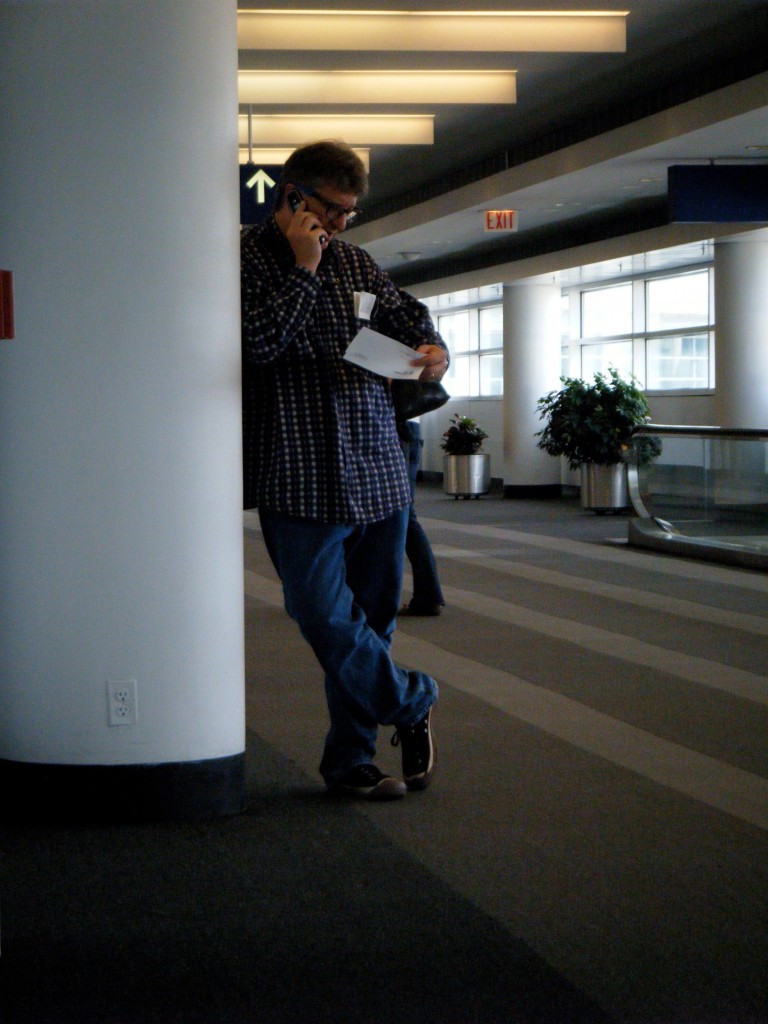 Kiesewalter had long been fascinated by the Rogers and Hammerstein classic. He had even recorded a tribute album years earlier with his band of native Canadians,  The Angstones.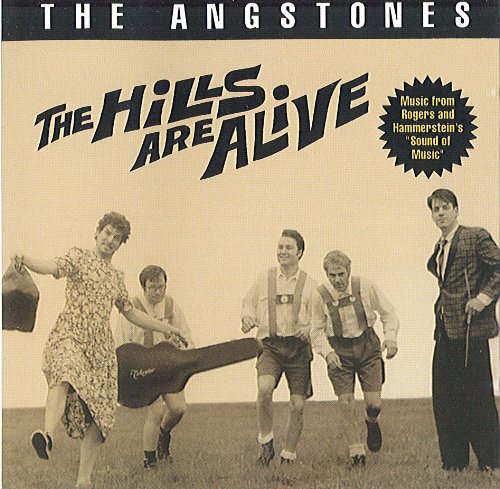 So now I have  fine lead on a producer/arranger, but he is not currently available due to a compelling project that is likely to suck up his time (and it did–I heard Kiesewalter on All Things Considered–-http://www.npr.org/2011/03/19/134632888/brooklyn-rundfunk-orkestrata-alive-with-new-sounds).  What to do, what to do? I am wrestling with this question when I am invited to the first meeting of the Washington Arts Huddle.
The Cultural Alliance of Greater Washington had pulled together "affinity group meetings to discuss and focus on issues that impact arts and culture in the National Capital region." The October 2010 meeting I attended was led by  Septime Webre, Artistic Director, Washington Ballet, and Howard Shalwitz, Artistic Director, Woolly Mammoth Theatre.  Each participant in the meeting was asked to articulate their current artistic dilemma; for me it was whether to wait and pursue the rock opera version or to forge ahead with the classical version. I told the group that my plan was to keep banging away at the classical and to follow up with the rock version later.