It came as a bit of a shock when I read that 2014 marks the 50th anniversary for the Blair School of Music. Circa 1970, it was still known as Blair Academy. That is where I learned formal composition and studied piano around 1969-1972, about the same time my brother David had the Suzuki violin program experience (and vice verse) and my sister Nina studied piano there. As old and old-fashioned as studying piano and piano composition seemed at the time, the Blair Academy I knew also seemed cutting edge, as an electric piano lab was installed that allowed for group practice sessions. This when the Moog synthesizer and A Clockwork Orange were still recent phenomena. Some generous alumni are supporting The Blair School of Music 50th Anniversary Kickoff Celebration in 2014 on March 16 at 3 pm Nashville time.
Music appreciation–the understanding of composition form, balance, counterpoint, and so forth, may take a long time to manifest itself in children enrolled in classes–I speak from experience. It would be a mistake, however, to give in to the childish wishes to be free from practicing and learning music.  The opportunity to learn and embed such skills as chord progressions and arpeggios do not necessarily present themselves later in life, and these are lifelong skills that may (or may not) be valued as an adult.
Music appreciation begins with exposure, both in listening and performing.  Was it the grammar school recorder or the Cub Scouts fife-and-drum that led 40 years later to producing a classical studio album?  I don't think so.  To be sure, playing in my high school pep band and college marching band were fun while they lasted, but it took decades of exposure to  symphonies for the understanding instilled by Mr. Higgs at Blair to bloom in a music hacker like me.
Blair has grown significantly over the years.  If you are interested in young and growing institutions, look no further than the Symphony Orchestra of Northern Virginia (SONOVA).  On March 30, 2014, at the George Washington Masonic Memorial Theatre in Alexandria, Virginia, you can catch SONOVA's 3rd ANNUAL GALA CONCERT "A Celebration of North & South" featuring George Gershwin's classic "Rhapsody in Blue" with renowned Ecuadorian pianist Juan Carlos Escudero. This organization "aims to provide high-quality classical music to Northern Virginia and the surrounding areas, while upholding our standards of outreach, education, and entertainment."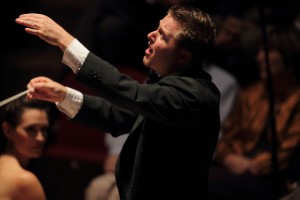 When visiting Nashville, I look to Blair; in the Washington DC area, I look to the Symphony Orchestra of Northern Virginia for inspiration–and talent. SONOVA is where I have seen about half the performers on the studio recording of A Roadkill Opera. The studio recording of A Roadkill Opera was released on July 4, 2013, on Amazon.com and subsequently on  CD Baby, AmazonMP3, and iTunes. It is now available worldwide on nearly all platforms. This comic opera with music in the style of Wolfgang Amadeus Mozart is recommended for fans of PDQ Bach, Tom Lehrer, and The Rutles–but only if you like classical music with infectious hooks.